Our Anna Polina Fleshlight review has been one of the most enjoyable experiences we have had.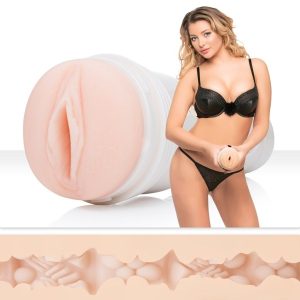 As fans of Anna Polina we quite literally could not wait to try this male masturbator for ourselves. We were dying to know if this Fleshlight was as good as the porn scenes we have seen starring this sexy pornstar.
Anna Polina Fleshlight Review – Quick Look
We began our Anna Polina Fleshlight review we had exceptionally high hopes. What we ended up with was one of the best Fleshlight products we have ever had tried.
This male masturbator is part of the Fleshlight Girls range and uses the Dorcel Fleshlight sleeve. It is this sleeve that makes this Fleshlight as awesome as it is. The very fact the opening is a perfect replica of Anna Polina's own vagina makes this product even better.
If you are familiar with Fleshlight products you will know their quality. From the moment we pulled it out the box our Anna Polina Fleshlight review proved this was no different. You can literally see and feel the quality as soo as you have it in your hands.

| | |
| --- | --- |
| Fleshlight Sleeve | Dorcel |
| Stimulation | ★★★★★★ |
| Tightness | ★★★★★☆ |
| Suction Effect | ★★★★★★ |
| Realism | ★★★★★☆ |
| Cleaning | ★★★★☆☆ |
| Overall | ★★★★★☆ |
Chamber One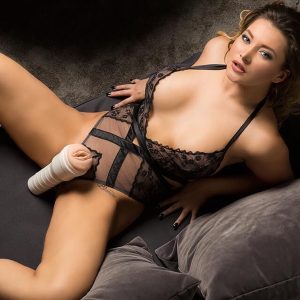 The first chamber of the Anna Polina is one of the widest. This chamber features a texture made up from ball shaped nubs and soft fins. These nubs and fins are laid out in a pattern which generates a twisting sensation as you move back and forth through it. When applied to the tip of the penis this form of stimulation is intense.
As you reach the end of chamber one the walls of the Dorcel sleeve widen out and the texture becomes smooth.
Chamber Two
Chamber two is where things really begin to feel intense. The second chamber is tighter than the first. The texture is made up from large ball shaped nubs. These ball nubs are positioned closely together and feel quite hard.
As you move back and forth over this texture a pulsating sensation is generated. This feels best when applied to the head of the penis. However, this texture still manages to generate a good amount of stimulation regardless of where it is applied
Like the first chamber this chamber also widens as you reach the end. The walls also become smooth before you transition into the third chamber.
Chamber Three
This texture in chamber three is very much a repeat of chamber one. With that said it does have several noticeable differences.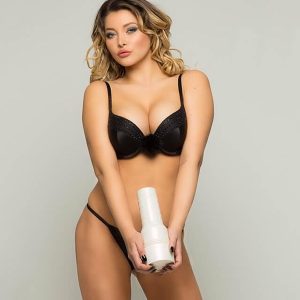 Firstly, chamber three is somewhat tighter than the first chamber. In fact it is fair to say this is one of the tightest chambers of the Dorcel Fleshlight sleeve. This tightness greatly increases the level of stimulation. The texture of this chamber is also laid out in reverse to what is experienced in the first chamber.
We found that throughout our Anna Polina Fleshlight review this chamber served two purposes. This third chamber does not simply offer a huge degree of stimulation. As you would expect tightness applied at this point helps you last that little bit longer. It seems to squeeze the penis at just the right point.
Chamber Four
The forth and final chamber is the icing on the cake. This is the chamber that really makes the Dorcel Fleshlight sleeve stand out from all the others.
Chamber four is one of the tighter chambers and is somewhat tight. The texture is made up from large ball shaped nubs similar to what is found in the second chamber.
Like the second chamber this texture generates a pulsating effect. The fact the final chamber is only ever applied to the tip of the penis makes it the most intense section of the Dorcel Fleshlight sleeve. The most sensitive part of the penis is the tip which means this sleeve produces an intense climax. This is something you have to experience yourself to fully understand. The only way to understand how heavenly it is would be to experience it for yourself.
Cleaning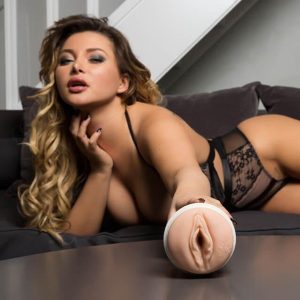 As you would imagine keeping a Fleshlight clean after use is essential. Properly cleaning and drying any Fleshlight after use will mean you can enjoy it for many years.
As a rule you usually find the more exotic and stimulating a texture the more difficult it is to clean. Fleshlight sleeves with a highly stimulating texture offer plenty places for left over fluids to become lodged.
As you probably have gathered from our Anna Polina Fleshlight review this is an intensely stimulating product. With that said we found this Fleshlight was not as difficult as some to clean. Yes, it is highly stimulating. We were somewhat surprised h easy this was to clean.
What We Like About the Anna Polina Fleshlight
Highly Realistic
Exceptionally Intense Climax
Moulded From Anna Polina's Vagina
High Quality
What We Do Not Like About the Anna Polina Fleshlight
Takes A Little Time to Dry
Overall
Our Anna Polina Fleshlight review really found very little to complain about. This is an exceptionally enjoyable male masturbator to own and use. It is actually one of the best Fleshlight products we have ever had the enjoyment of using.
An opening moulded from Anna Polina's own vagina and a highly stimulating sleeve. What is not to love about this heavenly male sex toy? There are not many male masturbators that are this good. The only thing that could be considered better would be the real Anna Polina in your bedroom. It really is that good.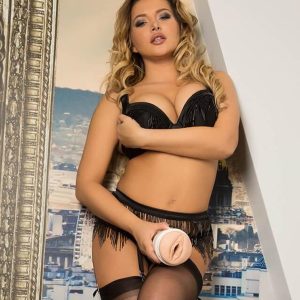 See more Fleshlight products here.