When we decided to do our Fleshlight LoveSack review we knew we were in for a uniquely new experience. Obviously, we have looked and used all the anal butt Fleshlight products that have been released but our Fleshlight LoveSack review offered something different and new. The question was – is the LoveSack any good and is it worth buying.
Fleshlight LoveSack Review – Quick Look
Fleshlight has a huge range of butt Fleshlight's, both male and female, available. What makes this butt Fleshlight truly unique is not the fact it is aimed at gay men. The fact the opening features a highly realistic pair of testicles is what makes this Fleshlight a new experience.

| | |
| --- | --- |
| Fleshlight Sleeve | LoveSack |
| Stimulation | ★★★★☆ |
| Tightness | ★★★★☆ |
| Suction Effect | ★★★★☆ |
| Realism | ★★★★★ |
| Cleaning | ★★★☆☆ |
| Overall | ★★★★☆ |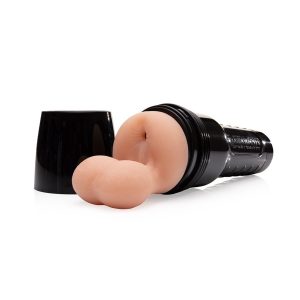 The first thing we obviously noticed, as would anyone, when we began our Fleshlight LoveSack review was the pair of testicles which hang below the highly realistic opening. It is easy to see that the idea is the opening is a replica of a male anus and the testicles are there to make it feel and look even more realistic.
As with all Fleshlight openings this feels just like the real thing. If you had your eyes closed you really would struggle to tell the difference between this and a real anus. We quickly discovered during our Fleshlight LoveSack review that the testicles are weighted to feel and swing like the real thing. When using this Fleshlight the testicles swing back and forth which makes this the most realistic gay Fleshlight products we have ever experienced.
Fleshlight LoveSack Sleeve
The LoveSack Fleshlight sleeve is made up from four chambers with each chamber featuring the same texture. What makes each of the four chambers different is the position of the texture moves around the sleeve as you move from one chamber to the next.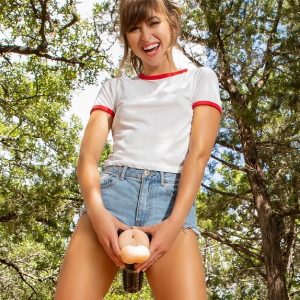 Each chamber is made up from two difference textures. Firstly, there is a ribbed like texture made up from fairly firm feeling ribs. These generate a pulsating effect which feels best when in contact with the head of the penis.
Secondly, each chamber features two areas, each on opposite sides of the internal sleeve walls, which tighten then widen. These two areas in each chamber are lined with small ball shaped nubs. As you move from one chamber to the next you realise these areas rotate around the internal structure of the sleeve. The overall sensation generated from these areas feel very much like a real human butt clenching in anticipation. It is difficult to deny that this stimulation is highly enjoyable and realistic.
Cleaning
When we looked at the texture of this sleeve for our Fleshlight LoveSack review we must admit we thought it was going to be difficult to clean. However, we were pleasantly surprised having cleaned it several times. It is certainly not the easiest Fleshlight sleeve to clean but it is in no way the most difficult.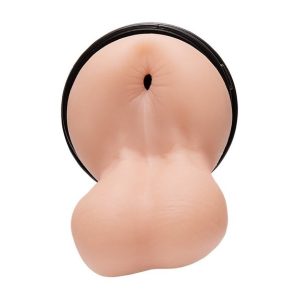 There are certainly plenty of places where lube and other deposits can become lodged. We found that running warm water with the help of a finger was enough to remove them. It is worth mentioning that, as with all male masturbators, Fleshlight's own cleaning solution is highly recommended. Not only does Fleshlight's own cleaning solution kill bacteria it helps prolong the life of your sex toy.
What We Liked About the Fleshlight LoveSack
When you first use the Fleshlight LoveSack you are instantly aware just how realistic it feels. It is impossible to deny that if you use slow strokes the sensation of a human butt quivering with anticipation is present. You really could not ask for a more realistic or more arousing butt Fleshlight.
What we truly loved about this product, you have undoubtedly already guessed, is the testicles. These really do add a whole new level of realism to this male masturbator. Without these you would have just another unisex butt Fleshlight. With them, and the way they swing back and forth slapping against you, you really do feel like you are inside the real thing. How could we not like that.
What We Did Not Like About the Fleshlight LoveSack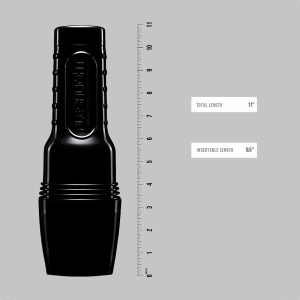 There really is not much to dislike about this gay Fleshlight. The one thing we did find that was the case requires you to carefully position the testicles when putting the cap on. We did wonder how long it would take the testicles to become damaged if they were to get caught between the cap and the case. It is worth mentioning that throughout our Fleshlight LoveSack review we never had this problem.
Overall
If you are looking for a highly realistic gay Fleshlight there really is no competition out there.
While there are many anal Fleshlight's available there are none that are as fantastic as the LoveSack.
As simple as the idea of testicles is you cannot help but be amazed at the level of realism they add.
If you are looking for a gay Fleshlight this is the one you most certainly should buy.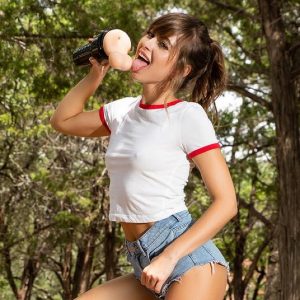 See more Fleshlight reviews here.