I am the first to admit I am always a little excited when asked to review a new product. This was especially true when I was asked if I would willing to do a Lovense Max 2 review. As always I was more than happy to try this new interactive male sex toy and see whether or not it was worth the money.
You can check out the best price for the Lovense Max 2 by clicking here.
Lovense Max 2 Review – Quick Look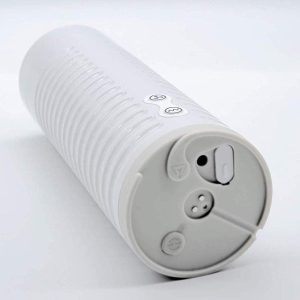 So, the most obvious way to start this Lovense Max 2 review is answer the most obvious question first.
What is it?
The Lovense Max 2 is a male sex toy. To be exact it is what is known as a male stroker. What makes the Lovense Max 2 special is that it has a vibrator built in. It is also capable of generating contractions as it is used.
Design
The Max 2 is a relatively simple design. It is a basic white plastic cylinder, there is certainly nothing fancy or unique about it. The cylinder is pretty much a perfect size for you to grip in your hand. It certainly feels comfortable when you are using the stroker.
The sleeve which is fitted to the Max 2 is also somewhat basic. The simple hole at the opening does not look like a vagina but more importantly it feels very lifelike. It even features what can best be described as a valve on the top of the unit. This simple valve allows you to control how intense the level of suction is.
You can check out the best price for the Lovense Max 2 by clicking here.
Using the Max 2
Getting started with the Max 2 is as simple and easy as you could hope. Simply make sure it is fully charged and download the Lovense app to your smartphone. Turn it on, sync with your, apply plenty of lube, then you are ready to get started.
It is possible to use the Max 2 as a simple male stroker. As long as you use plenty of lube it certainly feels just like a real vagina.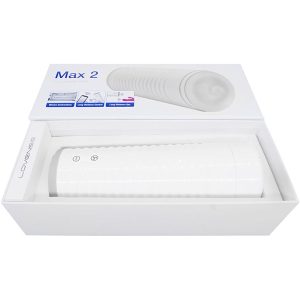 On the other hand you can also use the smartphone to control the speed and pattern of the vibrations. It is also possible to control the 360 degree contractions which feels every last bit as good as it sounds. The vibrations and contractions do little to make the toy feel more lifelike. However, they do dramatically increase the level of stimulation. you will certainly not last very long when you combine the vibrations with the 360 degree contractions and your own manual stroking.
Give Control to Your Partner
A feature I was really interested in trying was the Max 2's long distance capabilities. This toy allows you to hand control of the vibrations and contractions to a partner. As long as they have an internet connection they can control it from anywhere in the world. This is something that makes this toy ideal for long distance relationships. It can even be synced with your partners compatible toy allowing you to feel each other in real time regardless of distance.
Removable and Upgradeable Sleeve
The sleeve inside the Max 2 is easily removed from the plastic cylinder. This makes it so much easier to clean simply by running it under a tap and using Lovense's own special cleaning solution.
There is also the option to upgrade the sleeve should you want the opening to actually look like a real vagina. Obviously this is an extra cost but in my personal opinion it makes the Max 2 look so much more inviting.
You can check out the best price for the Lovense Max 2 by clicking here.
What I Like About the Lovense Max 2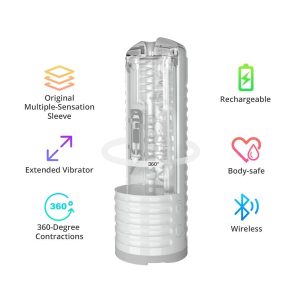 Easy to Use – As with most things in lie the simpler a product is to use the better it is. From the very start of this Lovense Max 2 review I could not ask for an easier male sex toy to setup and use. I love that the app works as the most perfect of remote controls and I love that it is so easy to pass control to your significant other.
Plenty Variety – There is little chance you will get bored with the Max 2. It is loaded with 7 different vibration settings. These range from a simple low setting all the way up to earthquake with everything else in between. There is also a choice of 3 different contraction settings. This gives you the choice of more than 20 blissful variations.
Long-Distance Technology – If you are part of a couple in a long distance relationship or just a couple who travel separately this is the prefect sex toy. I simply love that you can pass control to your partner. I also truly fell in love with its ability to be synced up with your partners own compatible toy. You could not ask for a more perfect system for long distance lovers.
Heavenly Suction – There is no denying the 360 degree contractions and suction feel incredible. I love that the level of suction is adjustable and I love how tight the contractions feel. Put simply the sucking sensation is mind blowing.
Rechargeable – I was so glad to see that the Lovense Max 2 is rechargeable. In the past I have used sex toys that require batteries. The Max 2 is fully charged in a couple of hours giving you around an hour of use.
You can check out the best price for the Lovense Max 2 by clicking here.
What I Do Not Like About the Lovense Max 2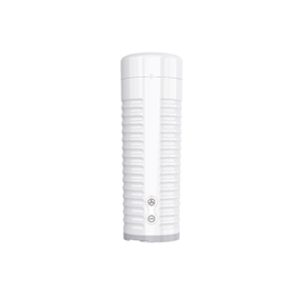 Vagina Sleeve Costs Extra – If you are wanting a sleeve that looks like a real vagina you are going to have to pay more. I really would have liked to see Lovense provide the realistic vagina sleeve as standard.
Case Can Be Slippy – The plastic casing can become slippy pretty quickly if you get lube on it. There are specially designed grooves on the case which are an improvement of the original Lovenese max but I still found it a little slippy.
Loud – The Max 2 is in no way the loudest sex toy I have ever used. To be fair it is not what I would consider a loud toy. However, it does indeed make a distinct tone so you may not care to use it when someone is in the next room.
Conclusion
The Lovense Max 2 is a vast improvement over the original. It is a male stroker that feels just like a real vagina with a few hidden extras. What really makes the Max 2 stand out is its price. There is not an interactive sex toy currently available in this price range which makes it excellent value for money.
If you are looking to buy a male stroker I would certainly recommend the Lovense Max 2. The vibrations and long distance technology make it the perfect option.
You can check out the best price for the Lovense Max 2 by clicking here.
See more sex toy reviews here.