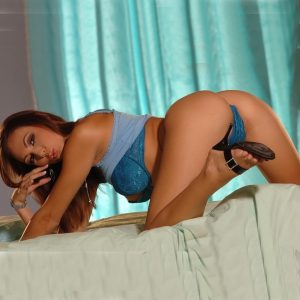 Rough doggy style is a popular sex position for many couples due to the intense pleasure and physical benefits it offers. It can be a great addition to your sex life, but there are many tips and tricks that can enhance the experience even further. In this article, we'll explore the various ways you can improve your doggy style game.
Lubrication can make all forms of sex so much more enjoyable. Check out the best range of lubrication by clicking here.
Benefits of Rough Doggy Style
Before we dive into the tips and tricks, let's first discuss the benefits of doggy style. One of the main advantages of this position is that it allows for deep penetration, which can be incredibly pleasurable for both partners. The angle of penetration can also stimulate the G-spot, making it a popular choice for women who enjoy internal stimulation.
In addition to physical benefits, doggy style can also provide emotional benefits for some couples. Some people enjoy the feeling of dominance or submission that comes with this position, while others find that it enhances intimacy and connection with their partner.
Preparation and Set-Up
Proper preparation and set-up are crucial for a successful doggy style experience. Communication is key, so it's important to talk with your partner beforehand to establish boundaries, desires, and any concerns. It's also a good idea to ensure that both partners are clean and comfortable with their bodies.
When setting up for doggy style, consider using pillows or other props to create a comfortable and supportive surface. This can be especially helpful if one or both partners have any physical limitations or discomfort. Make sure that the receiving partner is positioned in a way that feels comfortable and secure, with their hands or elbows supporting them.
Lubrication can make all forms of sex so much more enjoyable. Check out the best range of lubrication by clicking here.
Techniques and Variations
Once you're properly set up, it's time to explore different techniques and variations to enhance the experience. One simple technique is to adjust the angle of penetration to find the sweet spot that feels best for both partners. Experimenting with the height and positioning of your bodies can also create new sensations and intensify the pleasure.
Another way to enhance doggy style is to incorporate the use of hands. The penetrating partner can use their hands to touch and stimulate the receiving partner's clitoris, nipples, or other erogenous zones. The receiving partner can also use their hands to stimulate themselves or guide their partner's movements.
There are also many variations of doggy style that you can try to mix things up. For example, the standing doggy style involves standing upright while the receiving partner bends over, providing a different angle and sensation. The downward doggy style involves the receiving partner getting into a yoga pose, providing deeper penetration and a different type of stimulation.
Safety and Comfort
While doggy style can be an incredibly pleasurable position, it's important to prioritize safety and comfort. To prevent injury or discomfort, be mindful of your movements and make sure to communicate with your partner throughout the experience. If anything feels painful or uncomfortable, stop immediately.
Using lubrication can also enhance comfort and prevent discomfort or pain. There are many types of lubricants available, so experiment to find the one that works best for you and your partner. If you're using condoms, make sure to use a water-based lubricant, as oil-based or silicone-based lubricants can weaken or break the condom.
In addition to physical safety, it's also important to prioritize emotional safety. Establishing safe words or signals beforehand can help ensure that both partners feel comfortable and respected throughout the experience.
Conclusion
Doggy style can be an incredibly pleasurable and intimate experience for couples who enjoy it. By following these tips and tricks, you can enhance the physical and emotional benefits of this position and enjoy a more satisfying sex life. Remember to communicate with your partner, prioritize safety and comfort, and most importantly, have fun!
Lubrication can make all forms of sex so much more enjoyable. Check out the best range of lubrication by clicking here.
Take a look at more cool stuff here.