These days sex toys for women are mainstream products. However, sex toys for men are yet to become as popular or as socially acceptable. This leads to many men and couples asking why should I buy a Fleshlight?
Why Should I Buy A Fleshlight
The real questions should not be why should I buy a Fleshlight. It should be why should I not buy one. The list would undoubtedly be much shorter. But, for the arguments sake here are just a few reasons why you really should be buying your first Fleshlight sex toy.
Highly Realistic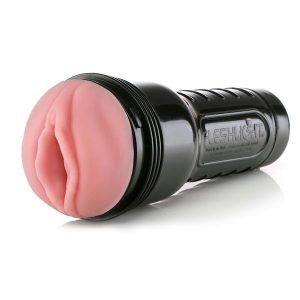 Why would you want to use your hand over using a real female vagina? Well, a Fleshlight is not a real female vagina but they are all highly realistic. In fact if you use the Fleshlight sleeve warmer and Fleshlight's own specially formulated lube we would honestly challenge you to tell the difference between a Fleshlight and the real thing.
Can Be Uses As Part of a Couple
Sure, you can use a Fleshlight as the ultimate self-love tool. However, just like a vibrator they are great toys to use with your partner. It is the perfect way to enhance the level of intimacy within your relationship. The man can use a vibrator on his female partner while the woman can use a Fleshlight on her man. The perfect way for both partners to be on the receiving end.
Products Cloned From Your Favorite Pornstars
Have you ever dreamt about what it would be like having sex with your favorite porn star? Well, thanks to Fleshlight, you can get pretty close. There is the Fleshlight Girls range with is made up from perfect replicas of vaginas and butts. Each vagina and butt is a perfect replica of your favorite adult film star. What is not to love about that idea?
May Help Your Sexual Stamina
There is a saying about how practice makes perfect. Because Fleshlight products are so highly realistic they are the perfect way to practice. Even when you are on your own you can be busy practising. Maybe with enough practice you can accustom yourself to being inside a real vagina. This can only help you last longer when you are next with a real woman. How can that ever be considered a bad thing?
Check out more Fleshlight stuff here.