If you are looking to buy a male stroker sex toy but do not like the high prices of Fleshlight you will be wondering what is the best Fleshlight alternative. There are several options for you to choose from but the new range of Kiiroo strokers certainly seem to be the very best Fleshlight alternative available to buy today.
Best Fleshlight Alternative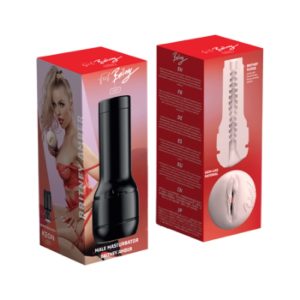 There are many brands of male stroker sex toys that you can buy. Pretty much everyone reading this will already be aware of Fleshlight. This is a male stroker brand that is undoubtedly the best known and best selling in the entire world. However, even though Fleshlight happens to be the best selling male stroker in the worlds there are still plenty of people asking what is the best Fleshlight alternative.
The simple answer to this question is the best alternative is the Kiiroo FeelStar Stroker. In fact it is fair to say that Kiiroo is quickly becoming a male stroker which looks as if it could challenge Fleshlight for market dominance.
Kiiroo FeelStar Stokers.
The Kiiroo FeelStar range boasts a collection of male strokers which on the surface are very much identical to a Fleshlight. They feature a plastic case which resembles a normal household flashlight. Inside that plastic casing they feature a sleeve which is designed to look and feel just like a real female vagina.
This range of male stroker sex toys are molded from the body's of some of the hottest adult stars in the world. Names such as Alexis Fawx and Britney Amber already have signature male strokers available from Kiiroo.
Kiiroo Keon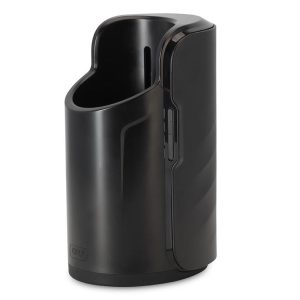 While Kiiroo FeelStar strokers are very much identical to their Fleshlight counterparts there is a reason many people consider Kiiroo to be the better choice. That reason is the Kiiroo Keon.
The Kiiroo Keon is device that is compatible with only Kiiroo strokers. It holds the stroker and automates the stimulation.
The Kiiroo Keon can be operated using the buttons on the side or by using an app installed on your smartphone.
What makes the Kiiroo Keon really special is the interactive feature.
It can be syncronized with your favorite adult movies. This allows you to feel exactly what you are seeing on the screen. As you can imagine this adds a whole new dimension to adult entertainment and sex toys.
The real gem with the Kiiroo Keon is when you sync it with virtual reality porn. This really is the closest you will ever get to having sex with a real life pornstar. Talk about a dream come true. Just imagine enjoying some Britney Amber or Alexis Fawx virtual reality porn. Then imagine being able to feel everything that you are experiencing with their own signature male strokers.
You can check out the range of Kiiroo FeelStar strokers and the Kiiroo Keon here.
Check out more cool stuff here.