If you are looking to buy a gym girl sex doll you obviously have a specific type of girl you find attractive. She will undoubtedly be modelled on the type of girl who takes pride in her appearance. The type of girl who is well toned with a sexy athletic figure.
Gym Girl Sex Doll
For those of you looking to buy a high end, highly realistic gym girl sex doll there are several options.
Raven Sex Doll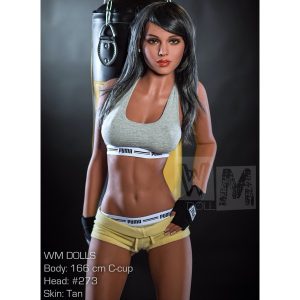 The first and probably the best option is the beautiful Raven sex doll. She is a creation from the hugely popular WM Doll.
A beautiful, athletic, black haired babe who will truly blow your mind.
This smoking hot sex doll has the most perfectly formed C-cup breasts that will have you hypnotised from the second you set your eyes upon them.
She stands a perfect 5 feet, 5 inches tall and weighs 73 lbs. This weight has been proven to be ideal for a sex doll.
It is heavy enough to feel like the real thing when in use. On the other hand it is light enough to move around and position in poses with relative ease. Something you will quickly become extremely grateful for once you own a sex doll.
The Raven sex doll has a 32 inch bust combined with a 20 inch waist and 33 inch hips.
You can check out the best price for the Raven sex doll here.
Blake Sex Doll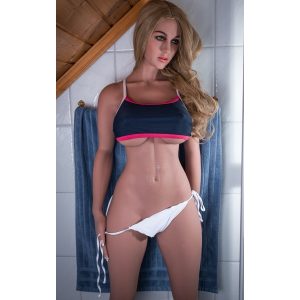 Another great choice for a gym girl sex doll would be the beautiful and sporty Blake sex doll. This is another creation from WM Doll. What makes this beautiful high end and highly realistic sex doll stand out is her huge H-cup breasts. If you love smoking hot blonde babes with athletic physiques combined with heavenly big breasts this doll is the perfect choice for you.
She is stunningly attractive in every way imaginable.
The sporty Blake sex doll stands at 5 feet 7 inches tall and weighs a realistic 90lbs. She has the most beautiful facial features and truly gorgeous long blonde hair.
You could not ask for a more sexy and athletic figure on any sex doll.
This beautiful blonde has a 35 inch bust. She combines this with a 21.5 inch waist and 38 inch hips.
She can wear a 28H bra and has feet enabling her to wear shoes sized between 4.5 and 5.
You can check out the best price for the Blake sex doll here.
Anastasia Sex Doll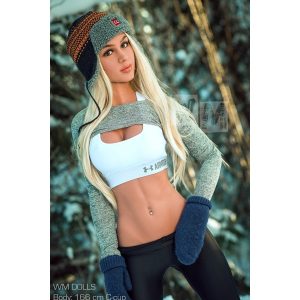 Our final suggestion for a sporty, athletic, gym girl sex doll is the beautiful blonde Anastasia sex doll.
This beautiful high end sex doll is yet another creation from WM doll and she is the very definition of sexy.
She is a stunning blonde Russian girl with a body to die for combined with drop dead gorgeous looks that will have you ready to change your religion from the very second you make eye contact with her.
Yes, The Anastasia sex doll is the very stuff your romantic and sexual dreams are founded upon.
This super sexy athletic sex doll stands 5 feet, 5inches tall and weighs 73lbs.
More importantly she has the mot perfect C-Cup breasts you could ever imagine. These bad boys are perfect in every way. They feel every inch as realistic as they look. In fact we would challenge anyone to feel the breasts on this sex doll and tell the difference between them and the real thing. They really are that lifelike.
This high end, highly realistic gym girl sex doll has the most perfectly sexy athletic body. She has a 32 inch bust. This is combined wit a 20 inch waist and 33 inch hips. It simply is not possible to imagine a woman with the more perfectly formed body. She really is the picture of sporty, athletic perfection.
You can check out the best price for the Anastasia sex doll here.
Check out more sex dolls here.