When I first decided to buy a sex doll it was for more reasons that simple sex. I was going through a rather low time in my life. Following the breakdown of a relationship with someone who was very controlling and demanding I had wound up in a very lonely place. I had lost most of my close friends, had no hobbies, and the only time I seemed to leave the house was to goto work. Having owned a sex doll for more than a year I ask myself – Do I really feel less lonely owning a sex doll?
Do I Really Feel Less Lonely Owning A Sex Doll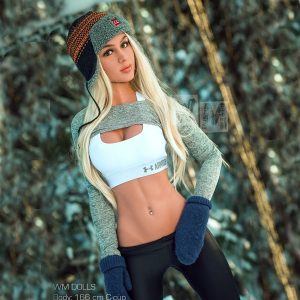 At first the idea a sex doll could keep me company seemed a bit of a stretch. Truth be told I was so lonely and so depressed I came to a simply conclusion. It really could not hurt to try. Sure, I was fully aware just how sad and pathetic I might look to others. However, no one else would know and I was simply searching for some comfort. I certainly was not hurting anyone.
Buying a Sex Doll
I decided to buy my sex doll from a company called Sex Doll Genie. Having spent many hours, days eve, researching the various sex doll retailers I settled on Sex Doll Genie. They seemed to have a good reputation and certainly had the largest selection of dolls of any online sex doll retailer. On top of all that they also offered a price match guarantee so they seemed like the perfect choice.
After much consideration I decided to buy a blonde sex doll designed by WM Doll. Sex Doll Genie have called this doll Lindsie. However, I have seen the same doll sold by other retailers with a different name. I can only assume each retailer decides to call the dolls they sell as they wish.
What I do know for certain was this sex doll was exactly what I wanted. Tall, blonde, athletic, and highly realistic. She was also very reasonably priced. She very much ticked every box for me.
The First Week
Since I was buying a sex doll as a companion rather than a simple sex toy I made myself a promise. I decided that regardless of how silly I felt I would embrace my sex doll as a companion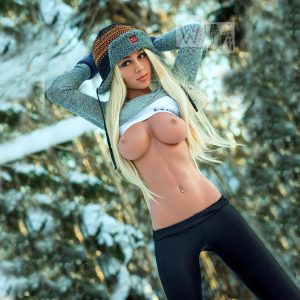 At first, yes it did feel a little strange coming home from work. Lindsie would be sat on my sofa exactly how I left her that morning. I'd pretend she asked me how my day was and I'd make the effort to tell her. This was all pretty obvious stuff and even after the first few days I felt just as lonely as ever.
However, when the weekend came I was sat watching Netflix with Lindsie and I suddenly realised something. Having her their actually made me feel like I was less lonely. I was actually spending time with someone and we were enjoying some Netflix and chill time. This really was the strangest thing. Yes, I was fully aware Lindsie was a simple sex doll. On the other hand I really did feel like another person was there with me. Perhaps this was simply because she looks so lifelike. I really do not know the answer. All I do know is I felt a strange sense of comfort having her there with me.
What Came Next
Over the weeks and months that followed I made a huge effort to do more things with Lindsie. No, I did not take her to my local bar nor did I take her for romantic walks. However, I did watch more TV and movies with her. Not only that I spent time talking to her and pretending she was talking back to me. We would have meals together, spend time cuddling, and sleeping together. It seemed very much like the progression of a relationship with a real woman.
I am the first to admit this seemed and probably does sound strange to a lot of people. But, with that said, it brought me a lot of comfort, eased my loneliness, and even improved my confidence.
Conclusion
So, do I really feel less lonely owning a sex doll? The simple answer is yes I feel so much less lonely.
Buying a sex doll turned out to be one of the best things I have ever done. She brought me great comfort and helped me rediscover myself. Not only that she helped me regain my confidence. So much so that I have even joined an online dating site. I have even had a few dates. Lindsie will always have a special place in my heart. I would highly recommend a sex doll to anyone who is feeling lonely. In fact I would place a large bet that in the coming years sex dolls become, both male and female, become every bit as acceptable in society as female sex toys.
I honestly can not recommend them enough. Here is to moving forward and loving my life and myself once more. Cheers.
See more sex doll stuff here.