Having had the good fortune to experience the Fleshlight Launch over several months it is somewhat difficult to imagine any Fleshlight Launch review that does not sing its praises. The Fleshlight Launch really is a sensational product that is a clear indication the future of male sex toys is finally here.
Fleshlight Launch Review
Our Fleshlight Launch review is a complete tried and tested look at what can best be describe as a sensational male sex toy. No longer will you have to sit watching adult entertainment. With the Fleshlight Launch you can actually be a part of the action. The big question is – should I buy the Fleshlight Launch?
| | |
| --- | --- |
| Strokes Per Minute | 180spm |
| Compatibility | Kiiroo, Onyx, Pearl, VR |
| Power | USB Charging |
| Connectivity | Bluetooth |
| Weight With Fleshlight | 4lbs 7oz |
What Is It? – Fleshlight Launch Review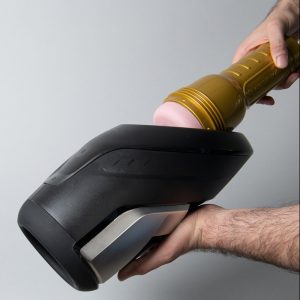 The Fleshlight Launch could easily be classed as a male sex toy or a male sex toy accessory. With the Fleshlight Launch you take any full size Fleshlight and clip it into the unit. Then the Launch controls the action rather than your hand.
Manual Mode
When we first got our hands on this product we decided if we were to deliver a full Fleshlight Launch review then we would start with the basic functions then move onto the more advanced.
The first and easiest mode to get started is manual mode. Simply lock your Fleshlight into the Launch, power it on, add some lube, insert yourself, and away it goes moving the Fleshlight sleeve up and down. The speed and length of the strokes is controlled via buttons located on either side of the unit.
While the manual mode certainly had its merits, it is capable of producing 180 strokes per minute, for the sake of an honest Fleshlight Launch review we must admit that manual mode will soon become boring.
Interactive Mode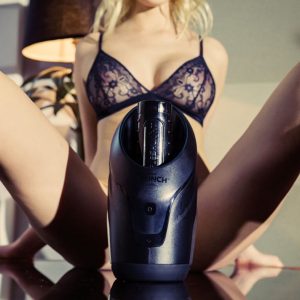 The interactive mode on the Launch is undoubtedly the real reason why anyone would look to buy one. We must say the interactive mode lives up to expectations and more.
The Fleshlight Launch uses Bluetooth connectivity and Kiiroo technology to connect to your smartphone, tablet, computer, or Virtual Reality headset. Once connected any video that you play on any of your devices which is specially encoded will communicate and control the Launch. The action you witness on the screen or Virtual Reality headset will be replicated through the Launch with textbook accuracy.
Throughout our Fleshlight Launch review process we experimented with both standard and Virtual Reality adult videos. Both formats of video were nothing absolutely excellent but the Virtual Reality content was sensational. It really has to be experienced to be believed just how real the whole experience is.
We also, while creating our Fleshlight Launch review, came across live cam model content that can be used in real time which really impressed us.
Excellent For Couples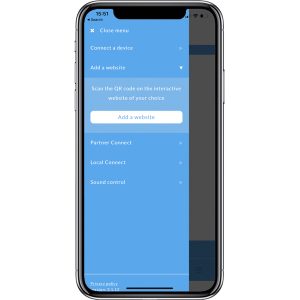 During our Fleshlight Launch review process we discovered that the Kiiroo technology was not simply limited to replicating the physical experience of an adult video. We discovered that Kiiroo have developed a unique smartphone app which works on both Android and iOS devices.
The Kiiroo app is installed on your smartphone and a smartphone belonging to your partner. Then, from anywhere in the world, your partner can control the speed and length of the strokes.
This makes the Launch a superb product that is ideal for couples wanting to regain intimacy when apart.
USB Charging
In the past a major problem with sex toys of all descriptions was that they required batteries to operate. This would often lead reaching for your trusted toy only to find that the batteries had died or become drained.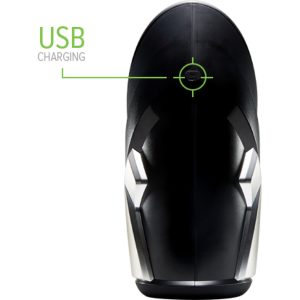 Nowadays, thanks to advancements in battery technology, this is a thing of the past with more and more gadgets using USB charging as a source of power. This is exactly how the Launch is powered. After use simply connect it to a USB power source and you will reach full charge from empty in 6-8 hours.
Fleshlight Compatibility
We must confess that during our Fleshlight Launch Review we really could not get enough of it. As a result we used a variety of Fleshlight's with it. What we did discover is that not all Fleshlight cases are compatible with the Launch. Any Fleshlight Girls product, Fleshlight Original, and the Fleshlight Stamina Training Unit worked just fine with the Launch. However, the The Fleshlight Ice, Fleshlight Turbo, Fleshlight Flight, and Fleshlight Sex In a Can were not compatible.
What We Liked During Our Fleshight Launch Review
Most of the time we really enjoy testing the various products we are given to review. In this instance, our Fleshlight Launch review had us hooked like never before from the second we used it in interactive mode.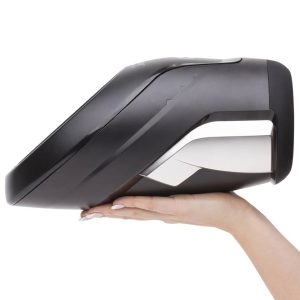 We loved how whatever we saw happening on the screen or in the virtual reality headset was mimicked perfectly physically. If the actress was using fast motions on screen the Launch would speed up in time with the onscreen action. If the actress used long strokes on screen the Launch would produce long strokes in time with the onscreen action. This really does add a whole new dimension to adult entertainment and male sex toys.
We really enjoyed the Kiiroo app that can be installed on your smartphone and controlled by a partner. This was a fantastic feature which can really create a new level of intimacy between couples if they are on the other side of the world or simply at work.
We also loved the fact the Launch does not require batteries and that it works with all the very best Fleshlight's.
There is also the fact the Launch is exceptionally quiet in use and very easy to use.
What We Did Not Like During Our Fleshlight Launch Review
Throughout our Fleshlight Launch review process there was very little that we could find to complain about. However, a few factors could do with improvement.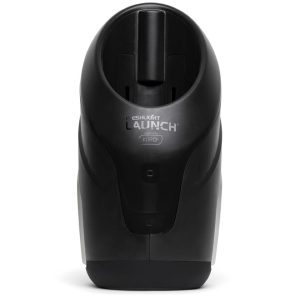 First we thought the battery life could be better considering the time it takes to charge the unit. With that said it is worth pointing out that we usually managed around 45 minutes per charge so unless you happen to be planning a sexual marathon this should cause little issue.
We also must admit that the manual mode did become a little stale after a couple of tries. Anyone who buys a Launch would surely be doing so for the interactive mode to use with your favourite encoded adult videos and VR experiences.
It would have also added value to the Launch had it come with a Fleshlight included. While there are combo deal available which include a Fleshlight a discounted price it would be nice to see everything come as a complete package.
Overall
If you buy one male sex toy we really can not say enough that it should be the Fleshlight Launch. This product really does add a whole new dimension to your own personal fun, adult videos, VR experiences, and your long distance relationship.
It is exceptionally easy to use, is discreetly quiet in operation, is of a fantastically high quality, and has a very reasonable price tag.
Overall, this is probably one of the best male sex toys we have ever had the privilege of using. We loved every second of it and cannot imagine a man or a couple who not give this a ten out of ten and a hugely positive two thumbs up.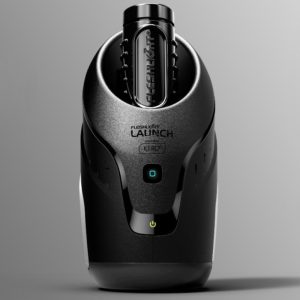 See more Fleshlight's here