If you are new to sex dolls having just purchased your first or if you are just about to buy your first sex doll you probably have a lot of questions. One of the most obvious yet most common question is about how to use a sex doll. This question is not as silly as it may sound. After all when you buy a sex doll you will have spent a lot of money. You will also be filled with excitement and nervousness.
How To Use A Sex Doll
The moment you take delivery of your sex doll is probably the moment you start wondering exactly how to use a sex doll. Hopefully this simple guide will help you with everything from the very moment your new sex doll is delivered to your door.
Unpacking
Possibly the most important thing when learning how to use a sex doll is the moment you take delivery of it. Your first job should be to inspect the crate that she arrived in for any signs of damage or tampering. Once you have inspected the crate and packaging you should carefully open the crate up. Now, before you go any further, you should vey carefully inspect your new love doll for any damage or imperfections.
As you will already know sex dolls are expensive, high-end products. Because of the the nature of sex toys most sex doll shops will not accept returns once they have been used. This can also apply if a doll even looks like it has been used.
This is why it is so important to check for any damage. If you are unlucky enough to find damage to your doll it is important you contact the retailer immediately and sort out returning the doll for a replacement.

Preparation
Just because your doll is not a real person does not mean your first time with her will be any less special. You will undoubtedly be excited about your first time with your doll so why not set the mood. Perhaps you could create a romantic atmosphere in your bedroom. This could be done by dimming the lights, lighting some candles, and putting some romantic music on.
You could even dress your doll in some sexy lingerie and stockings. If this is not your thing there are thousands of costumes and outfits you could dress your doll in. Your first time with your doll could be a sexual fantasy that you have always had.
Heating Up
The next thing you should consider once you have set the scene and dressed your doll up is how to warm her up. Many people are happy enough to make love to a sex doll without worrying about this. However, if it is your first time do you really want to have sex with something that feels cold? What you want is a highly realistic experience.
Some high end sex dolls are quipped with special heating systems. These hating systems warm up sex dolls until they are a realistic body temperature. It is simply a case of turning on the heating system and waiting a few minutes.
If you own a sex doll that is not equipped with a heating system there are other options. Never be tempted to use a hairdryer on your sex doll as this will likely cause damage. Instead, buy a special sex doll heating wand.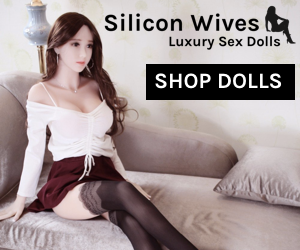 The Sexual Act
Once you have ticked everything above off the list it is time to get down to the good stuff. You can now have sex with your love doll.  Sex dolls are able to provide you with vagina, oral, and anal sex. Whatever your sexual desire happens to be your love doll is ready and waiting to make your dreams come true.
Most guys, the first time they have sex with a doll, will start just like they would with a real woman. They will start with some kissing and exploring of her body with their hands. In most cases guys will enjoy fondling the sex dolls breasts and going down on her. This in turn will lead to having the sexy doll give you a blowjob before engaging in vaginal intercourse.
The most important thing is to do everything you would do if you were with a real woman. Everything is just the same other than you will never be told to stop. You will never be told not to do something. With that in mind do not be shy to explore and experiment with your sex doll. If you fancy trying some anal sex for example just get in there and try it.
Sex Doll Accessories
Now you have took the plunge and own your sex doll it is worth learning about accessories. There are plenty of things you can buy for your sex doll to enhance her and get the most out of her.
Sex Doll Clothing
You have most likely put many hours into buying your perfect love doll. Now you can put some time into considering and choosing the ideal clothing for your sex doll. This is another fantastic thing about sex dolls. You can let your imagination run wild as your sex doll will happily wear anything and everything. Your wildest fantasies can come true here.
Maybe you could dress your sex doll as a sexy secretary with a short skirt, stockings, high heels, a tight white shirt and black lingerie. On the other hand you may choose to dress her as French maid or naughty nurse.
Whatever it is you choose for your sex doll to wear here are some helpful tips. They should help you choose love doll clothing that fits her perfectly.
Take the time to measure your love doll. This will allow you to perfectly choose the ideal size clothes for your love doll. Make sure you measure things like the bust, waist, hips, leg length, and arm length. This will really help you if you are shopping in an actual store rather than online.
If you have purchased a small sex doll you will probably find it harder to buy clothes for it. You will certainly have to spend more time searching for the perfect outfit. It is worth noting that if you own a small sex doll you may have to look at children's sizes.
Your sex doll does not need the support that comes with wearing a bra. Obviously a bra looks very sexy so you will likely still want one for your doll to wear. Do not spend more than you have to on bras that have extra support. Buy something that looks sexy over something that offers support.
When shopping for sex doll clothes look for items that will not fade. This is highly important as you do not want yes from clothing to stain your love doll.
If you find clothes do not perfectly fit your love doll consider cutting them. You can then use velcro to create a perfect fit.

Wigs For Sex Dolls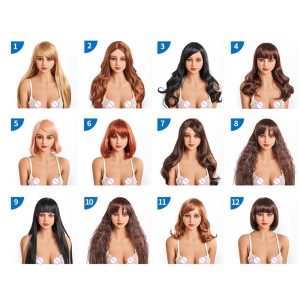 Now that you own your perfect love doll and have chosen the sexiest clothes for her you might want to turn you attention to her hair. Let us be honest – hair is sexy. Your love doll will have came to you with a single wig that you chose when you purchased her. The great thing about love dolls is you can buy additional wigs and completely change her look in a matter of seconds.
Check the likes of Amazon for a huge range of wigs that are available in every style and color imaginable. You can also check out sex doll retailers who will sell love doll specific wigs.
Here are some tips to help you buy the perfect additional wigs.
When you buy a wig try to buy a wig cap that has a light color. You should also look for something that is small and adjustable. If you choose something light it will be much less likely to stain or fade. You may also want to buy bobby pins or sticky velcro which will help you attach a wig to your love doll. It is worth noting that you should never use glue to attach a wig to your doll.
There is nothing complicated about brushing your love doll's hair. Simply remove the wig, wet it a little, then brush it gently removing any tangles. Some hair may fall out but this is perfectly normal so do not panic.
Washing your doll's hair is just as simple. One again remove the wig from the doll and fill a sink with slightly warm water. Add some mild shampoo to the water then place the wig in the sink. Leave the wig in there for a few minutes before removing it and rinsing it with clean water. Once it is properly rinsed you can gently pat the hair dry before hanging it somewhere allowing it to dry completely.
Having Sex With Your Sex Doll
If we are all honest the moment we have sex with our doll is the moment we have al been waiting for. You spent all that time searching for the perfect doll. Then you spent even more time buying the perfect clothes for her to wear. You waited for what seemed like an eternity for her to be delivered but now she is finally here. The moment where you are alone with your new doll is finally here.
So, how do you have sex with a sex doll?
Vaginal Sex
Let us start with the most obvious form of sex. Your love doll will be quipped with a highly realistic vagina. It will look and feel just like the real thing. After all it is designed to feel like you are having sex with a real woman. When you purchased your doll you will likely have had the choice removable or fixed vagina. You will also have had the chance to review the depth of the vagina making sure it is a perfect fit for you.
Having vaginal sex with your doll is exactly the same as with a real woman. You can position your doll in which ever position you desire because modern dolls are highly posable. Missionary, doggy style, ad girl on top are the most common positions.
There really is no limit to the positions possible for you to have sex with your doll. Do not worry about climaxing inside your doll's vagina. Just make sure she is cleaned and dried properly afterwards.

Anal Sex
Unsurprisingly, anal sex is the ultimate fantasy for many guys. This is most likely because it is obvious yet many women are not comfortable with the idea. The good news is that your high end sex doll can make your anal sex fantasy a reality.
She will be equipped a highly realistic anus. Just like the vagina this is designed to look and feel just like a real woman. Therefore your doll is more than capable of providing you with as much anal sex as you want.
Finally your sexual fantasies can come true.
Oral Sex
Another highly common sexual fantasy for pretty much every guy is oral sex. Once again your doll is capable of offering you as much oral sex as you can handle. Some high end dolls are even designed with a special deep throat feature.
Like other forms of sex you are able to position your doll in any position you choose for oral sex.
It is worth remembering that your dolls throat can be torn if you thrust too vigorously.
Lubrication
When it comes to having sex with your sex doll always remember that lubricant is your friend. Do not be stingy when it comes to using lubricant as it will make the experience so much more enjoyable when you are able to move easily in and out of her. There is also the fact that lubricant generates a heating sensation that adds to the realism and pleasure.
Make sure you use a water-based lubricant.
How to Clean a Sex Doll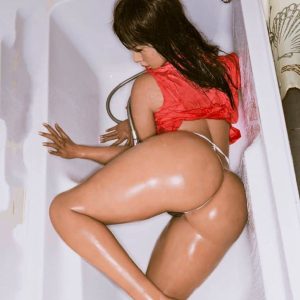 Another important aspect of learning how to use a sex doll is learning how to clean her. Cleaning your doll correctly is vital if you want to keep her in the best possible condition for the longest amount of time. There is also the health implications. The last thing you want is germs and bacteria growing on your doll.
The bottom line is that knowing how to clean your doll correctly is essential for continued pleasure.
Here are some tips to make sure your doll is germ free.
Handheld Shower Head :- The most convenient way to clean your doll is probably in the shower.Using a handheld shower head will make this process even easier. Always use cold water when cleaning your doll. Never use warm water.
Mild Cleaning Agent :- Always use a soap or cleaning agent that is as mild as possible. Make sure you check your dolls owner manual so you can select a cleaning agent that will not damage your doll. It is essential you properly rinse the soap from your doll as well.
Vagina Irrigator :- It is certainly worth investing in a vaginal cleaner for your doll. This is a simple ball shaped device which holds water. It is then inserted into the orifices of your doll. The ball is then squeezed which squirts water directly into  orifice.
Non-Abrasive Sponge :- Just like washing a real person a sponge is perfect for the job. It is a fantastic way to apply a cleaning agent to your doll. The most important thing to consider when choosing a sponge is that it is non-abrasive. An abrasive sponge is the perfect way to damage your doll.
Microfiber Towel :- Drying your doll properly after cleaning is every bit as important as the actual cleaning. Never use heat to dry your doll as this will damage her. Instead use a soft towel and gently pat your doll dry. Make sure her entire surface is dry and dry as far into her openings as you can reach.

How to Store a Sex Doll
Another highly important part of learning how to use a sex doll is learning how to store her correctly. After all you do not want to damage her nor do you want any visitors to stumble across her. Here are our recommendations on how to store your sex doll.
Ideally you will have enough space to store your doll in a box. You can slide the box under your bed out of sight. Many sex doll retailers will also sell specially designed storages boxes for your love doll.
If you are limited with space you can store your doll in a box which could be placed in a closet.
If you do not want to store your doll in a box you can use a doll suspension kit. This will allow your to hang your doll in your closet.
If you have the luxury of a spare room you can leave your doll there. You could leave her sitting comfortably in a chair.
Conclusion
When it comes to learning how to use a sex doll and how to take care of her the majority of what you need to know is down to common sense. Your sex doll can offer you many years of fun. With the right care she will be the most perfect companion you could possibly imagine.
Check out a huge range of sex dolls here.
Check out more cool stuff here.