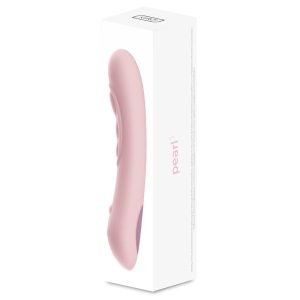 Since you are here reading this Kiiroo Pearl3 review I will assume you have one question. Is this interactive vibrator actually as good as the hype makes it out to be.
The simple answer to this question is simple. This is, quite literally, the most amazing, the very best vibrator that money can buy. It delivers an orgasm that will blow your mind. An orgasm so intense and out of this world you probably do not realise that such pleasure exists. The bottom line is that if you are going to buy a vibrator this is the one you should be buying. It really is that amazing.
If this answers your question you can check out the best possible price for the Kiiroo Pearl vibrator by clicking here.
On the other hand, if you want to know why this toy is so awesome, you can continue reading this Kiiroo Pearl3 review.
Kiiroo Pearl3 Review – Quick Look
The best way to describe the Kiiroo Pearl 3 vibrator is to say that it is, very much, the best vibrator ever. It is not just the best app controlled vibrator or the best interactive vibrator or the best AI vibrator. It is very much the most amazing, the most enjoyable, the most pleasurable vibrator ever.
If you are buying this for yourself you are most certainly buying heaven on earth. On the other hand, if you are a guy buying this for a special woman in your life, you really are buying a gift that will keep on giving. A gift that is out of this world. Something that will deliver a level of pleasure that not many women realise exist.
Most Insane, Out of this World Orgasms
This vibrator is so much more than just a vibrator. .A washing machine vibrates but that does not make it a sex toy.
The best way we can explain this sex toy is this, Imagine that moment where you are finding something sexually arousing. Well, this vibrator has an AI capable microchip installed inside it. That means, on a very basic level, this smart vibrator detects when you are enjoying something. It detects when you are experiencing pleasure. Once it detects this it goes into overdrive and amplifies hat pleasure,
This is no ordinary vibrator. What this vibrator does is that it detects you level of pleasure then goes out of its way to make it even better,
With this vibrator you really will experience a level of pleasure that is out of this world. Something so intense you most likely do not even know it exists.
You can check out the best price for the Kiiroo Pearl 3 by clicking here.
Bluetooth Mode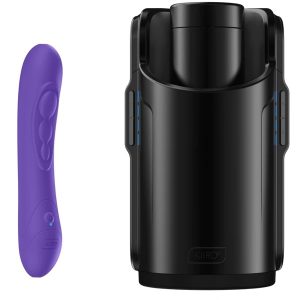 The first mode we will look at is the bluetooth mode. This mode allows the Kiiroo Pearl 3 vibrator to be connected to your smartphone.
Firstly you will need to install a specially designed app on your smartphone. This app is compatible with both Android and Apple iOS smartphones. Once you have the app installed on your smartphone it can be connected to the Kiiroo Pearl 3 vibrator.
Now that this interactive sex toy is connected with your smartphone the app can be used to control the toy.
Controlling a sex toy using a smartphone may not seem like anything special. However, there is more to this app than just controlling the vibrator. The app also doubles as a messaging app complete with a video chat function. This allows you to talk and text with your partner from anywhere in the world. It also allows you to had over control of the toy to your partner.
Finally, the bluetooth connectivity and app allows you to sync the Pearl 3 with the Kiiroo Keon sex toy for men. This feature allows you to enjoy what has been termed as cybersex from anywhere in the world.As you would imagine this is a truly awesome feature for any couple in a long distance relationship.
It is also worth pointing out that this vibrator can also be controlled with seamless buttons on the toy.
You can check out the best price for the Kiiroo Keon and the Pearl 3 vibrator by clicking here.
Touch Sensitive Mode
The next mode this Kiiroo Pearl3 review will look at is called touch sensitive mode. This is the mode that makes this vibrator the best vibrator in the world capable of producing out of this world orgasms.
The Kiiroo Pearl 3 vibrator is equipped with a specially designed, state-of-the-art AI chip. This chip, combined with pressure sensors in the toy, detect pressure from your body. It then adapts the vibrations accordingly to dramatically enhance your orgasm.
This mode really has to be experienced to be truly believed. You really will have your mind blown when you experience this toy in touch sensitive mode.
Pattern Mode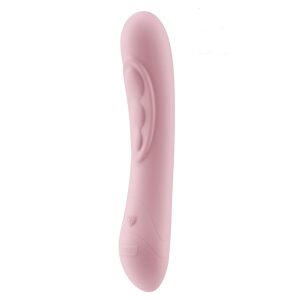 The third and final mode is called pattern mode. This mode very much does exactly what you would expect. It allows you to set the vibrating in various set patterns.
If you have ever used pretty much any vibrator in existence you will already be familiar with this most basic of modes.
Fully Waterproof
If you enjoy masturbating in the shower or in the bath you will be delighted to learn the Kiiroo Pearl 3 vibrator is fully waterproof.
This means it can be used with confidence in both the shower.
Obviously you will not be able to take a smartphone into the shower so will have to use the buttons on the unit. With that said you could always place your smartphone at the side of your bath or shower and have your partner control the Pearl 3 from either in the bathroom with you, another room or anywhere in the world for that matter.
Improved Battery Life
Anyone familiar with the wonderful range of Kiiroo sex toys will be aware this is the third version of the Pearl vibrator. The most obvious differences between the Pearl 3 and the previous models is the look and design of the toy. There is also the advanced AI chip that controls the toy.
Another impressive improvement is the battery life for this toy. It can be charged significantly quicker and the battery last considerably longer.
Conclusion
The final conclusion to this Kiiroo Pearl 3 is overwhelming positive. I really cannot recommend this awesome interactive vibrator highly enough. This really is the vibrator of the future. The fact that it uses AI to adapt to your level of pleasure is just one of the awesome features of this toy.
The bottom line is that the Kiiroo Pearl 3 vibrator will deliver the most insanely intense orgasm you can imagine. You really need to experience this vibrator to truly believe what it can do for you. One thing for certain is you will not be disappointed.
If you are looking to buy a new vibrator this really should be your number one choice.
You can check out the best price for the Kiiroo Pearl 3 by clicking here.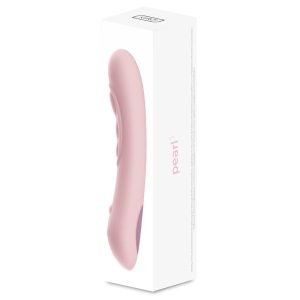 You can check out the best price for the Kiiroo Pearl 3 by clicking here.
Check out more cool stuff here.