Have you ever dreamt what it would be like if you could be with a real porn star? Just imagine how amazing it would be to have a sexual encounter with the likes of Apolonia Lapiedra. Well, the good news is that you can get closer than ever to her. Now you can see and feel Apolonia Lapiedra moving with the Keon VR experience.
See and Feel Apolonia Lapiedra Moving with the Keon VR Experience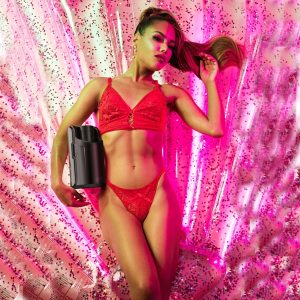 You will undoubtedly be wondering what exactly is the Keon VR experience. Put simply it takes the hottest virtual reality porn movies and combines them with the worlds best interactive male sex toy, the Kiiroo Keon. The Kiiroo Keon, combined with a compatible Kiiroo stroker, allows you to feel everything you experience in the virtual reality porn movie.
How Do I Get Started?
It is so easy to get started with the Keon VR experience. If you are already a huge fan of VR porn who already owns a virtual reality headset or brand new to the concept you will be amazed how easy it is.
For those who already own a virtual reality headset all you need to buy is a Kiiroo Keon. This amazing interactive sex toy comes with its very own highly realistic male stroker as standard. It is also now possible to buy a Kiiroo Keon with a signature Apolonia Lapiedra Kiiroo stroker. There is also the option of choosing other adult film stars such as Britney Amber. Once you have your Kiiroo Keon it is simply a case of connecting it to your VR headset and loading up a compatible interactive VR porn movie.
If you are not already lucky enough to own a virtual reality headset the good folk at Kiiroo have you covered. They actually sell an excellent value virtual reality headset. The perfect device to get started with virtual reality porn without breaking the bank.
How Good Are Virtual Reality Porn Experiences?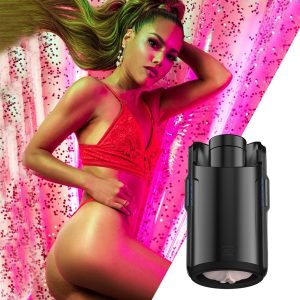 One thing for sure is virtual reality has come a long way in recent years. For those of you who have not had a chance to try a modern virtual reality experience we assure you it is mind blowing. You really do feel like you are there in a virtual world. Within a matter of seconds it is easy to feel completely immersed in a VR game or video forgetting where you really are.
Virtual reality porn is every bit as amazing.
No longer do you have to watch some other lucky dude having all the fun. Now it is you who can be the star of your very own adult porn movie.
Imagine pulling on your VR headset and finding yourself all alone and face-to-face with your favorite adult film actress. Then imagine the excitement as she undresses and gets to work doing that thing porn stars do. More importantly imagine the excitement when your favorite porn star is doing those things to you. It is easy to understand why virtual reality really is the future of the adult entertainment industy.
While virtual reality porn on its own is truly amazing it can become even better. It becomes so much more immersive when you add a Kiiroo Keon. Connect this interactive sex toy, get everything in place, start your VR porn movie, sit back and enjoy. The Kiiroo Keon does the work for you. It is unbelievable when you can feel every last movement you are seeing. It really is like actually having sex with your favorite porn star. It is something you really have to experience for yourself to truly appreciate it.
All we can promise is you will not be disappointed.
What Are the Best Apolonia Lapiedra VR Porn Experiences?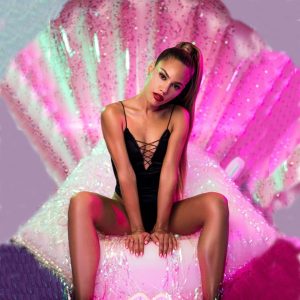 Anyone wanting to see and feel Apolonia Lapiedra moving with the Keon VR experience will now likely have one question.
Well, one question once they buy their Kiiroo Keon and Apolonia Lapiedra Kiiroo FeelStars stroker.
They will want to know where they can find the very best Apolonia Lapiedra VR porn movies.
The first place you should look is VR Bangers. This is one of the worlds leading producers of adult virtual reality porn experiences. They have produced some seriously awesome VR porn experiences with this super sexy porn star. One such title is called Public Bang. A VR threesome scene where you can experience sex with Apolonia Lapiedra and Anissa Kate at the same time.
We would also highly recommend you check out VRCosplayX. This virtual reality adult film studio specializes in cosplay themed scenes. Here you will find a superbly immersive scene where Apolonia Lapiedra dresses as Pocahontas. Of course this will be Pocahontas as you have never seen her before.
See more awesome stuff here.