Are you looking for the best sex shops in Los Angeles? In this article we take a look at the very best, most popular sex shops in LA. It turns out that the City of Angeles in California has some of the best sex shops in the world some of which are are open 24 hours a day to service all your kinky needs.
Best Sex Shops in Los Angeles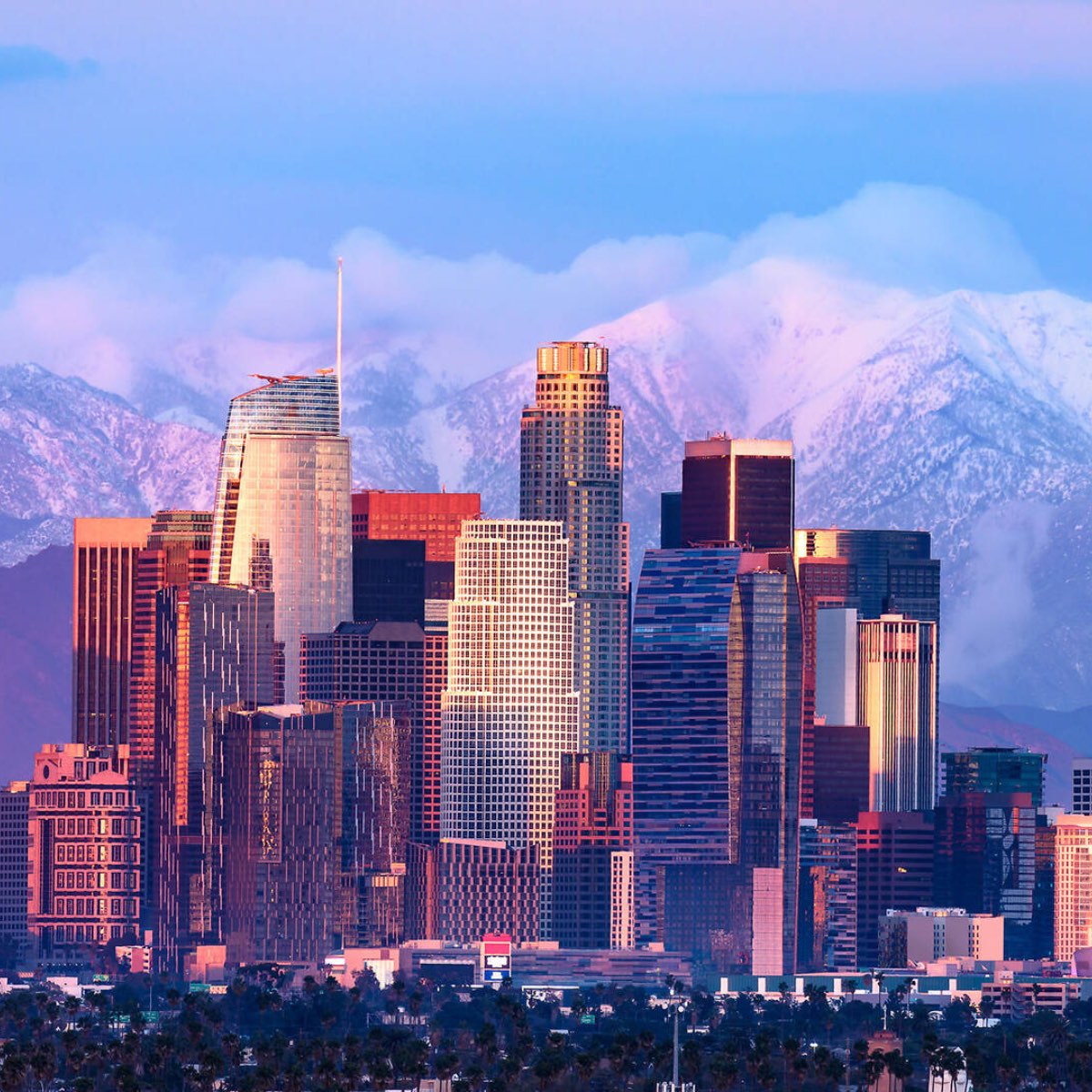 Let us dive straight in and start looking at our reviews of the best sex shops in Los Angeles.
1. The Pleasure Chest
An extensive array of discreet and unconventional items awaits at this enduring boutique of sensuality. The Pleasure Chest stands as a sophisticated establishment within a city teeming with diverse adult offerings.
Impeccably maintained, this establishment exudes an inviting atmosphere, and its knowledgeable staff are adept at addressing inquiries without causing embarrassment.
Whether you seek insights on lubricants or harbor a curiosity about innovative intimate products, you'll find a non-judgmental environment here. In fact, the atmosphere is so comfortable and secure that you may find yourself delving deeper into exploration than originally intended, departing with a profound sense of contentment. Moreover, The Chest hosts a variety of classes, lectures, and comedic events that aim to demystify and destigmatize our more primal desires.
Location: 7733 Santa Monica Blvd, West Hollywood, CA 90046, United States
2. Lovers
Formerly recognized as A Touch of Romance, this alluring boutique won't leave you feeling overwhelmed by the enticing curiosities adorning its walls.
The next time you find yourself traversing the 405, consider making a delightful detour to this spacious establishment tailored for adults. While it does offer an array of products for intimate adventures, it leans more toward fostering romance rather than diving into unabashed kink.
Rest assured, Lovers stocks a diverse range, from beaded nipple clamps to sensual swings. Yet, if you prefer a gentler approach to lovemaking, you'll also find eco-friendly vibrators, bath and body aphrodisiacs, and an enticing collection of lingerie, ranging from demure chemises to playful schoolgirl ensembles.
For those seeking a bit of enlightenment, peruse their event calendar for classes covering topics such as reigniting passion in your relationship and uncovering the secrets to prolonged pleasure. Count us in!
Location: 5901 S Sepulveda Bld Culver City, CA 90230
3. The Stockroom
The Stockroom offers a diverse range of distinctive, um, intimate attire. If you're in search of lingerie, kindly proceed elsewhere—this establishment specializes exclusively in intimate accoutrements of the rubbery mask, silent orb, leather lash, and glossy latex variety. This doesn't imply a lack of sophistication, as the premises are impeccably maintained, well-organized, and staffed by individuals with an unparalleled depth of knowledge within their field. The Stockroom boasts an upper-level enclave replete with an assortment of sensual playthings, plugs, enchanting wands, lubricants, and various mood-enhancing items, irrespective of your inclinations in the realm of desires. Make certain to peruse the selection of provocative literature—a definite departure from the mundane "50 Shades," instead explore the compelling narrative of "Story of O," a 1954 work by French author Anne Desclos (pseudonymously known as Pauline Réage), delving into the intricacies of love, dominance, and submission
Check out their website here.
Location: 1769 Glendale Blvd, Los Angeles, CA 90026, United States
4. Adult Video LAX
Perhaps this establishment exudes a certain unconventional charm, but when you've just disembarked from a lengthy flight and find yourself with a desire to indulge in some obscure cinematic choices, where else can one turn? Conveniently situated just a brief five-minute drive from the airport, this "intimate" [read: unconventional] boutique offers an assortment of DVDs, adult novelties, and thematic attire that may arguably outshine the modest decor. While the ambiance may not align with notions of opulence, it serves its purpose admirably when you wish to discreetly explore some unique entertainment options (all while occasionally being serenaded by the distant hum of landing aircraft).
Location: 915 W Manchester Blvd, Inglewood, CA 90301, United States
5. Romantix Intimate Boutique
Scattered throughout our vibrant city, this adult retail chain caters to the diverse needs of our pleasure-seeking community. Offering a convenient 24-hour service, you can acquire a variety of intimate products, from personal pleasure devices to innovative accessories, regardless of the time or your location within the city.
Romantix has branches in Hollywood, Glendale, Whittier, Sherman Oaks, Studio City, Pasadena, and more. Notably, the North Hollywood branch stands as a beacon of accessibility, ensuring you have a destination even in the wee hours of the morning when your supply of Luna Beads runs dry.
The store's extensive selection includes everything from playful items like edible lingerie and lubricants to more discreet offerings such as vibrating enhancements, specialized restraint systems, intimate vacuum devices (yes, they exist), and size-enhancing solutions. A brief exploration within the store might leave you feeling quite intrigued and, perhaps, ready for a refreshing cleanse of thought.
Location: 4877 Lankershim Blvd: Los Angeles
6. Hustler Hollywood
Vibrant, capacious, and boldly expressive, this lively marketplace caters to those with a penchant for the unconventional. Take a leisurely stroll through the expansive retail haven, which boasts an astonishing assortment of DVDs, sensual novelties, intimate apparel, lubricants, and attracts an eclectic mix of visitors.
Within the dynamic world of Hustler, you'll discover sought-after treasures like the Hitachi Magic Wand vibrators, ornate anal plugs, and anatomically inspired pleasure devices, all intricately crafted to celebrate the industry's leading figures. To navigate their extensive catalog, consult their "Top 100 Porn Movies of the Week" page—an enticing portal to their, shall we say, substantial collection.
Location: 8873 Sunset Blvd. Ste 5. West Hollywood, CA 90069
7. Chi Chi LaRue's Circus
Bathed in a sizzling hot pink ambiance, adorned with a dripping chandelier, this audacious adult emporium radiates an unapologetic spirit. Chi Chi LaRue's, paying homage to the legendary drag icon, offers a staggering selection of over 2,000 DVD titles, along with a diverse range of lubricants, intimate novelties, apparel, performance-enhancing products, and an eclectic array of smoking accessories, and more.
As you peruse the shelves, engage in lively conversations with the store's eclectic and passionate staff. While the aesthetic may be a tad kitschy, rest assured that under Chi Chi's glittering purview, one thing is guaranteed – a truly entertaining and memorable experience.
Location: 8861 Santa Monica Blvd, West Hollywood, CA 9006
Check out more stuff here.