Here, in this complete guide, we take a look at the very best sex shops in Seattle Washington. We have comprised this list of the best sex shops in Seattle from reviews by the people who actually use them.
Best Sex Shops in Seattle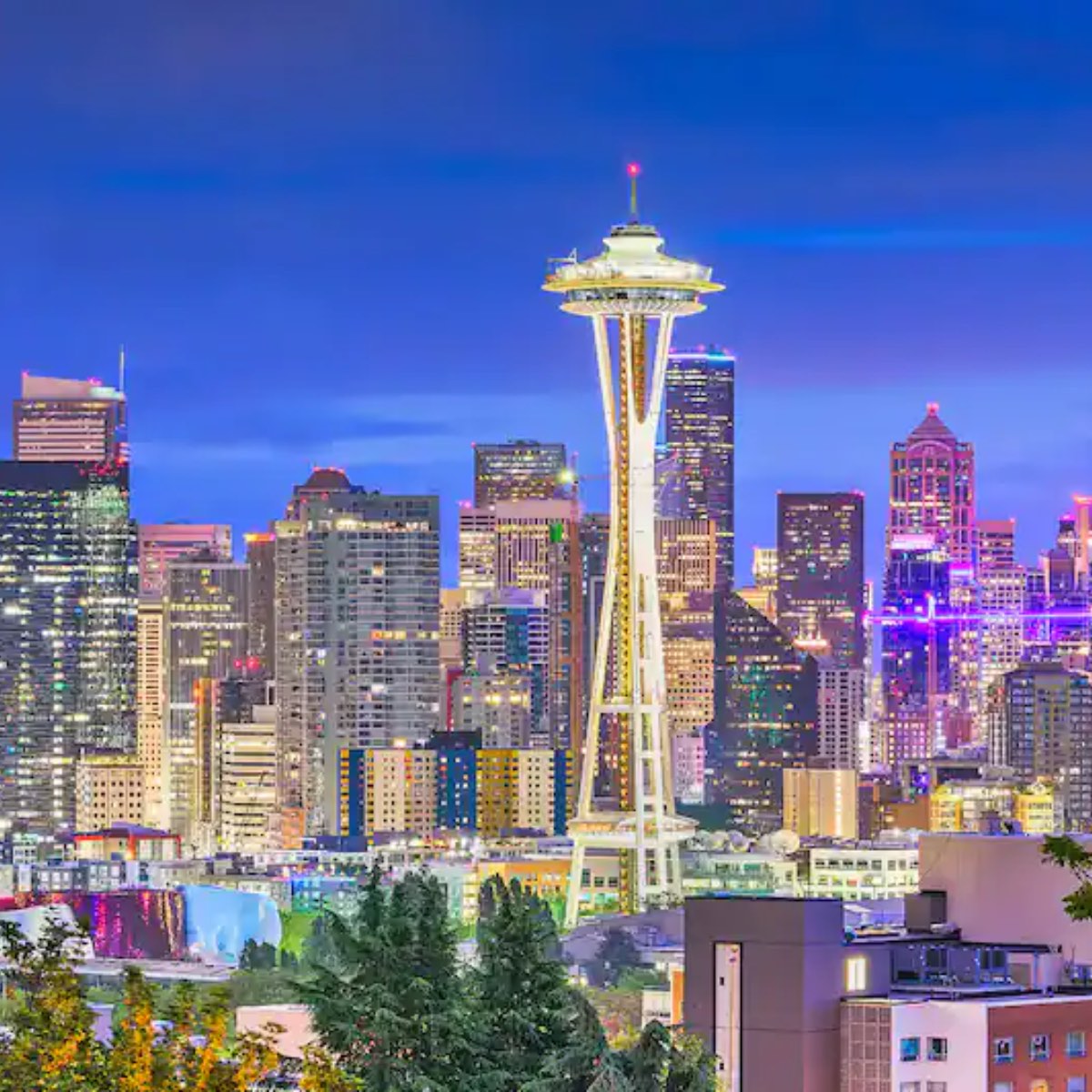 Let us dive straight in and start looking at our reviews of the best sex shop in Seattle.
1. Babeland
Babeland has been redefining Seattle's approach to sexual wellness since 1993. Founded as a response to the need for women-friendly sex shops, it offers a premium selection of products and a wealth of educational resources. With a strong emphasis on sexual health, Babeland is more than a store; it's a celebration of the idea that sexually healthy individuals make the world a happier place. Founded by passionate advocates of feminism and sexual education, Babeland invites you to explore the world of intimate well-being with confidence and knowledge.
Location: 707 E Pike St Seattle, WA 98122
2. Wild at Heart
Wild at Heart is a women-owned neighborhood sex shop that's been redefining the intimate shopping experience since 2006. Specializing in BDSM items, including locally crafted products, it also offers lingerie, clothing, books, DVD rentals, vibrators, massage products, bachelorette party supplies, and more. With a commitment to a comfortable atmosphere and knowledgeable staff, it's the place to explore your desires with confidence.
Location: 1111 NW Leary Way Seattle, WA 98107
3. Fantasy UnLtd at the Market
As Seattle's longest-running adult store, Fantasy Unlimited specializes in all things intimate. With the city's largest selection of Pleaser shoes and a wide array of bachelorette gag gifts, it's a one-stop shop for adult pleasure. From toys to lingerie and more, they have it all. Knowledgeable Sexperts are on hand to assist you, and their range includes luxury and budget-friendly options. Explore popular brands like We-Vibe and Womanizer, and enjoy a diverse selection of adult movies. For entertainer essentials, they've got you covered with bikinis, Pleaser shoes, hosiery, and more. Discover the world of adult pleasure at Fantasy Unlimited.
Location: 1510 1st Ave Seattle, WA 98101
4. Caste Megastore
Castle Megastore in Seattle is a captivating destination for all your intimate desires. With a legacy of serving the community, it stands as a haven for those seeking a vast range of sensual products and experiences. From an extensive selection of adult toys and lingerie to essential accessories and intimate novelties, Castle Megastore has it all.
Their commitment to providing a welcoming, informative, and non-judgmental shopping experience ensures you'll feel comfortable exploring your fantasies. Knowledgeable staff are on hand to assist with any questions you may have.
At Castle Megastore, you'll discover a diverse world of intimate pleasure, making it a must-visit for those looking to enhance their personal experiences. Come and explore the sensual wonderland that is Castle Megastore in Seattle.
Location: 1017 E Pike St Seattle, WA 98122
5. Lovers
Lovers, located in Renton, Washington, stands out as one of the premier adult stores in the area, and for excellent reasons. With over 40 years of experience, Lovers has established itself as a trusted name in adult health and sexual wellness. The store boasts an impressive array of products that cater to all your desires and fantasies, making it your go-to destination for pleasure and exploration.
At Lovers, you'll discover a comprehensive selection of items designed to enhance your intimate experiences. From an extensive range of sex toys, lingerie, lubricants, and condoms to an enticing collection of vibrators, strokers, role-play costumes, fetish toys, and bachelorette party supplies, this store has it all. The variety of offerings ensures that there's something for everyone, whether you're shopping for personal enjoyment, looking to spice things up as a couple, or seeking a unique gift for a special occasion.
What sets Lovers apart even further is its commitment to customer service. The friendly and knowledgeable Associates at the Renton location are ready to assist you with any questions or guidance you might need. Their expertise can help you make informed choices, ensuring that you find the perfect product to meet your desires and preferences.
Conveniently situated on Rainier Avenue South, near the intersection of Rainier Avenue South and South 4th Place, Lovers' Renton location is easily accessible. Whether you're a seasoned enthusiast or a newcomer exploring your desires, Lovers invites you to visit their store and experience the exceptional products and service that have made them a trusted name in the industry. We look forward to welcoming you soon to Lovers in Renton, where pleasure meets professionalism.
Location:  5301 Southcenter Blvd, Tukwila, WA 98188
6. Lovers Lair
Number 6 on our complete guide to the the best sex shops in Seattle is the Lover's Lair shop.
Lover's Lair, established in 2004, has evolved into one of the most exciting destinations for intimate exploration, especially in the realm of BDSM. This welcoming store offers a diverse range of products, including lingerie, lubes, instructional materials, books, fetish clothing, corsets, leather goods, and unique BDSM supplies.
Under the guidance of the knowledgeable and passionate owner, Lady Linda D., Lover's Lair has grown to become a hub for those seeking to delve into the world of kink and BDSM. With a well-stocked dungeon and a commitment to helping customers with their needs, Lover's Lair is your go-to destination for an array of sensual experiences. Explore your desires with confidence and curiosity at Lover's Lair.
Location: 4001 198th St SW Ste 7 Lynnwood, WA 98036
7. Doghouse Leathers
Established in 2005, Doghouse Leathers is a beloved destination for Seattle's Men's Leather, Kink, and Bear Communities. Their mission is to provide quality leathers at fair prices, fostering a strong sense of community. Beyond leather goods, they actively support local kinky craftsmen, artists, and authors. With Daddy Jeff and Puppy at the helm, this store offers not just products but a warm and knowledgeable embrace of the vibrant Seattle Leather Community. Explore quality leather and much more at Doghouse Leathers.
Location: 715 E Pike St Seattle, WA 98122
8. Taboo Adult Video
Taboo Adult Video is your go-to destination for everything adult-related, offering competitive prices and a wide selection of products. They prioritize customer satisfaction, providing a clean and friendly atmosphere in their White Center store. Whether you're looking for DVDs, new movie releases, rentals, novelties, couple's toys, lotions, naughty gifts, magazines, leather goods, lingerie, discount specials, dancer shoes, or private digital experiences, Taboo Adult Video has you covered. Just remember that their stores are intended for adults over 18, as the materials may not be suitable for everyone. If you're in search of adult pleasures, make sure to pay them a visit soon.
Location: 9813 16th Ave SW Seattle, WA 98106
9. Hollywood Erotic Boutique
For over 30 years, Hollywood Erotic Boutique has been the top adult store in Seattle. Offering a wide range of lingerie and clothing from famous brands, they cater to various tastes. From sweet to daring, there's something for everyone. Competitive prices make their novelties even more enticing. The adult theater with four screens, where couples get in free, provides non-stop entertainment. Open 24/7, Hollywood Erotic Boutique is committed to customer comfort, ensuring you find exactly what you desire.
Location: 12706 Lake City Way NE Seattle, WA 98125
10. The Devil's Triangle
The Devil's Triangle, Seattle's most intimate gentlemen's club, invites you to experience live, local, and exceptionally gorgeous girls who can't wait to make your day special. Conveniently located near downtown hotels and the Lake Union tech hub, with weekly specials, it's the perfect place for both locals and visitors to discover the best in adult entertainment. Don't miss out; someone exceptional is always waiting for you here.
Location: 2027 Westlake Ave Seattle, WA 98121
Check out more stuff here.