Having used the Dominika Fleshlight we are finally able to bring you our tried and tested Dominika Fleshlight review. This is another stunning addition to the Fleshlight Girls range but the big question for most is – Should I buy the Dominika Fleshlight?
Dominika Fleshlight Review – Quick Look
The Dominika Fleshlight comes in only one version which is a lady vagina product. It features an opening which is taken from a mould of Dominika's own vagina and features the Butterfly Fleshlight sleeve. The Butterfly Fleshlight sleeve is divided into five different chambers each with their own texture and form of stimulation.

| | |
| --- | --- |
| Fleshlight Sleeve | Butterfly |
| Stimulation | ★★★★☆☆ |
| Tightness | ★★★★☆☆ |
| Suction Effect | ★★★★★☆ |
| Realism | ★★★★☆☆ |
| Cleaning | ★★★★☆☆ |
| Overall | ★★★★☆☆ |
Chamber One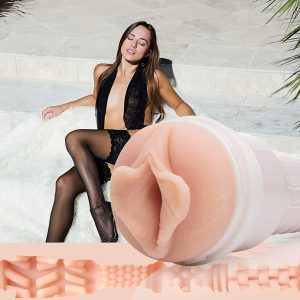 Chamber one of the Butterfly Fleshlight sleeve is the least tight of the five chambers.
The walls are lined with, well spaced out, thick string like nubs which are positioned in different diagonal patterns along the walls of the sleeve. This creates a gentle twisting motion as you move back and forth through this first chamber. Overall, this feels very much like you would imagine it would if the real Dominika was sat astride you gently twisting her hips as she makes love to you.
Chamber Two
The second chamber of the Dominika Fleshlight is much tighter than the first.
This second chamber is lined with hundreds of small ball shaped nubs which are closely positioned together throughout this chamber. These ball tiny ball shaped nubs create a tingling sensation as you move through this chamber which is both unique and highly arousing.
We found that this second chamber created a sensation that greatly increased the level of arousal.
Chamber Three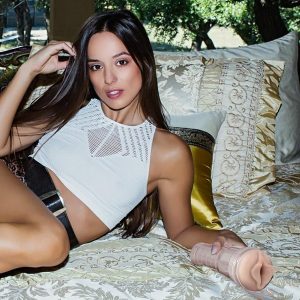 The third chamber of the Butterfly Fleshlight sleeve is where the intensity of stimulation is dramatically increased. This is the chamber which will certainly have you struggling to control your climax.
Chamber three starts with a smooth texture before moving to a texture made up of long, soft, pointed nubs. These nubs are positioned point straight up from the walls of the sleeve. Which ever direction you are moving through this chamber the nubs flex in the same direction that you are moving. This creates an extremely pleasant tightening and squeezing sensation which greatly enhances the level of enjoyment.
Chamber Four
The fourth chamber of the Dominika Fleshlight is the shortest of all but that does not mean it is any less intense. The texture of this chamber is lined with thin ribs which are evenly spaced out. This creates a very slight but fast pulsating effect which feels remarkably different to any other texture in the Butterfly Fleshlight sleeve.
Chamber Five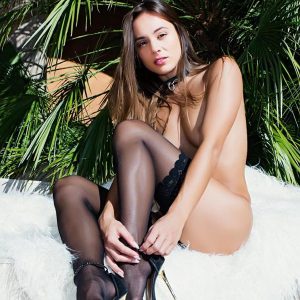 The final chamber of the Dominika Fleshlight is the tightest and most intensely stimulating of all five. It also applies this stimulation to the most sensitive part of the penis.
The texture of this chamber is made up of firm semi-circular nubs which are evenly spaced out around the walls of the chamber. These semi-circular nubs create a pulsating effect which feel as though it is twisting around the most sensitive part of the penis. In the end this texture delivers a climax that will quite literally blow your mind.
Cleaning
The Dominika Fleshlight featuring the Butterfly sleeve is relatively easy to clean. It is certainly not the easiest sleeve that we have ever had to clean but it is certainly far from the most difficult. We cleaned it many times throughout our Dominika Fleshlight review process and never ran into any issues.
We found that chamber three and chamber five proved the most difficult to clean. This is simply because they are made up of a texture which has plenty of place that lube and other deposits can easily become lodged. However, although these two chambers require a little extra attention when cleaning a simple finger combined with Fleshlight's own cleaning products is enough to remove such deposits.
What We Like About the Dominika Fleshlight
As with the majority of the Fleshlight Girls products there is a lot to live, even love, about the Dominika Fleshlight. Firstly we really love the large vaginal lips on the opening of this Fleshlight which perfectly replicate those of Dominika herself.
We really loved the very first chamber and the twisting sensation that is generated as it really does go a long way when it comes to building excitement and anticipation.
There is also the fact the Dominika Fleshlight is made up of five different chambers. This provides an excellent range of different forms of stimulation each with their own degree of intensity.
Finally we really loved the intense climax that is delivered through using the Dominika Fleshlight.
What We Do Not Like About The Dominika Fleshlight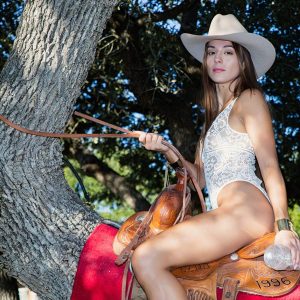 There is not all that much that we can find to complain about with the Dominika Fleshlight. We would, on a personal level, preferred the first chamber to be a little tighter which helps increase arousal levels and a sensation of feeling hard. Other than that there really is not a lot that we can say which is negative about the Butterfly Fleshlight sleeve.
Overall
Overall, the Dominika Fleshlight is an exceptionally good male masturbator. It offers a wide range of varied stimulation which was something we found highly enjoyable throughout our Dominika Fleshlight review process.
This is certainly not the most intensely stimulating Fleshlight that you can buy but this is part of what we love about this product. It allows you to last that little longer and enjoy using it. This fact makes the Dominika Fleshlight an excellent male sex toy ideally suited to those who are new to such products.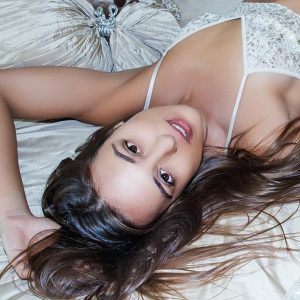 See more Fleshlight Girls here.