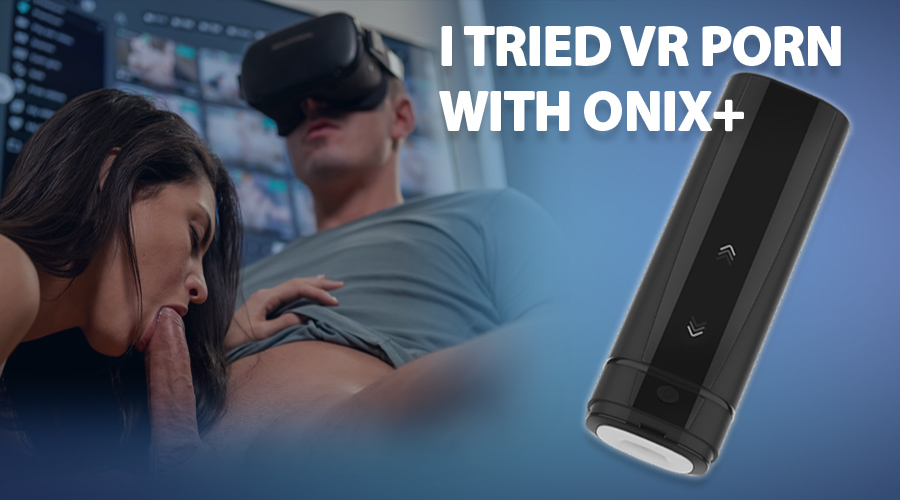 Ever since trying virtual reality porn several years ago I have been  huge fan. In fact boring old conventional porn simply does not cut it for me any more. However, despite being a lover of VR porn I had never ever tried it combined with an interactive sex toy such as the Kiiroo Onyx+. I have now tried VR porn with the Onyx+ and I'll never the same again.
I Tried VR Porn With Onyx+ and I'll Never Be the Same
When I first found out I was getting my hands on the Kiiroo Onyx+ I must admit I was more than a little excited. After all how could anyone not get exited at the idea of making VR porn even more immersive than it already is?
When I first saw the Onyx+ I could not help but think it looked like something from out of space. However, the prospect of an interactive masturbator remained an exciting prospect. I grabbed my VR headset, connected the Onyx+, and pressed the play buttons
As always I found myself immersed in a virtual world. In this instance see I am standing in a bedroom. In front of me, on their knees, are two of the hottest porn stars I have ever seen. They are both naked and both talking dirty to me before beginning to give me a VR blowjob.
It is at this point my mind is well and truly blown.
Each and every single stroke, thrust, and such I can see happening in front of me is being simulated by the Onyx+. Even more amazingly it feels just like I would expect it to feel. It literally feels like I have two porn stars sucking my cock. I have always enjoyed VR porn but I have never experienced anything as amazing as this. I never even dreamt something this immersive even existed. It is truly the holly grail of adult entertainment and VR porn.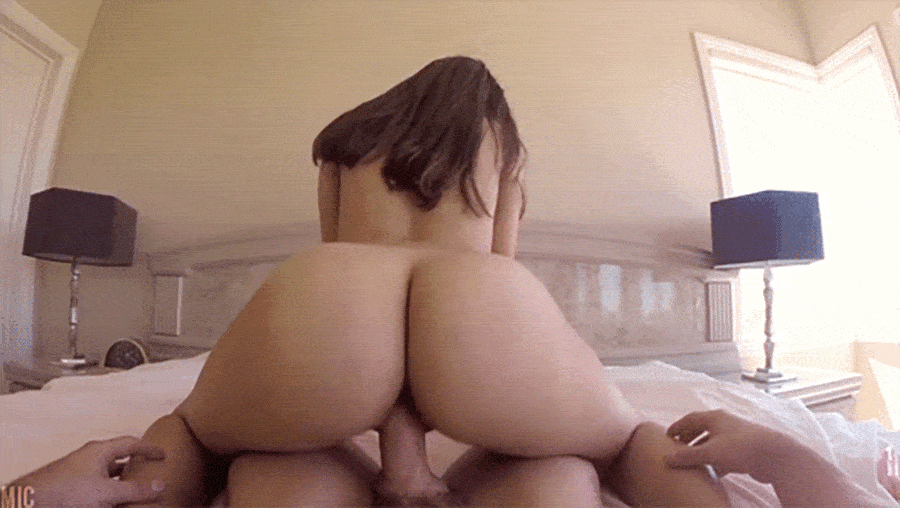 The Onyx+ has touch-sensitive controls on the side of the device which control how it behaves. It features a unique sleeve made with Fleshlight's super skin material. This material feels as close to the real thing as you could ever dream.
I really have never found myself so impressed with a sex toy before in my life. This is as real as it gets. In fact it is so real you cannot help but feel you are cheating on your significant other.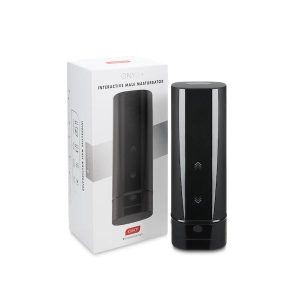 Check out more sex toy stuff here.