The truly great thing about Kiiroo releasing their new FeelStar range of male strokers is getting to try them out and review them. In this case it is time for our Kenzie Taylor Kiiroo Stroker Review. We take a tried and tested look at this male stroker and ask if it is worth your hard earned money.

Kenzie Taylor Kiiroo Stroker Review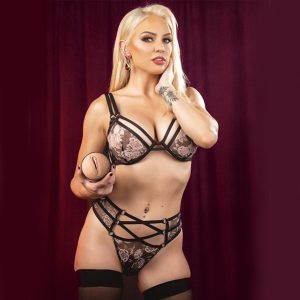 Having being a longtime fan of this blonde adult star I was pretty excited to get started on this Kenzie Taylor Kiiroo Stroker review. This FeelStar stroker is a perfect replica of Kenzie Taylor's own vagina. It looks and feels just like the real thing. Put simply this is as close as you could ever dream of getting to this sexy blonde.
The internal sleeve is constructed from six individual textures running its length.
Texture One
The first texture that is encountered in this sleeve is smooth and lifelike. This is quite a short section of the sleeve.
Texture Two
Once you pass the initial smooth texture you will encounter a ribbed texture. These ribs dramatically enhance the level of stimulation generating a pulsating sensation as you move over it. You will be blown away when the tip and most sensitive part of the penis passes over this ribbed texture.
Texture Three
The third texture you will encounter in this sleeve is smooth just like the first section. What makes this section of this stroker different is the walls widen before narrowing again. The shape of the walls in this section generates a gentle squeezing of the penis along with a suction effect.
Texture Four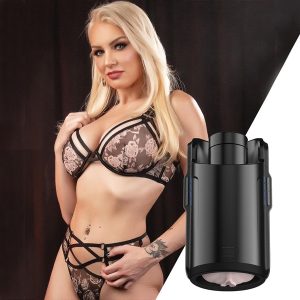 The forth texture in this sleeve is the shortest of the entire stroker. The walls are lined with long but soft nubs which flex in the direction you are moving through the stroker. This generates a heavenly sensation that gently pulsates.
Texture Five
I personally found the fifth section of texture to feel remarkably lifelike. While the previous textures appear to be simulating the feeling of a real vagina tightening and loosening around the penis this section feels very much like the walls of a real vagina. The walls are lined with small ball shaped nubs which you really have to touch yourself to full appreciate.
Texture Six
The sixth and final texture in the Feel Kenzie Kiiroo stroker is, in my opinion, mind blowing. It is certainly the reason this sex toy delivers a highly intense climax. The walls are lined with a ribbed texture with the ribs positioned closely together. Because this section only ever makes contact with the tip, the most sensitive part of the penis, the pulsating effect is mind blowing. When you climax with this stroker you really will be ejaculating like a baby gorilla.
What I Like About the Kenzie Taylor Kiiroo Stroker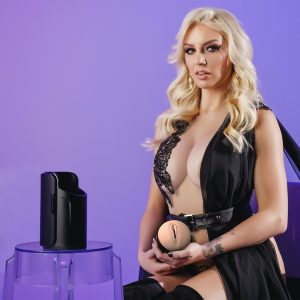 The first time I used this toy as part of this Kenzie Taylor Kiiroo stroker review I used as a manual male stroker. Overall, I found it offered a decent amount of stimulation and an enjoyable climax. What really makes this stroker stand out is the fact it is compatible with the Kiiroo Keon. The Kiiroo Keon uses compatible Kiiroo strokers and automates the stroking. Even more impressively the Kiiroo Keon can be synced with your favorite adult content.
I cannot begin to tell you how truly amazing it is to watch 2D or VR porn while using the Keon. When used with virtual reality porn this stroker and the Kiiroo Keon is nothing short of mind blowing. Being able to feel exactly what you are watching makes this, in my opinion, a male sex toy every guy should own.
What I Do Not Like About the Kenzie Taylor Kiiroo Stroker
As with the majority of male strokers I get to use the one thing that seems to let them down is the coloring of the vaginal opening. The Kenzie Taylor stroker is sadly no different to this rule. I really wish a manufacturer would actually color their strokers so they looked more lifelike.
Conclusion
Overall, this really is a wonderful male sex toy to use and own. If you are a fan of Kenzie Taylor you will undoubtedly jump at the chance of experiencing a clone of her vagina. On the other hand if you are looking for a male stroker that can be used as part of an interactive porn experience this is the toy you need to buy. Combined with the Kiiroo Keon this stroker really is going to be the future of the adult entertainment industry.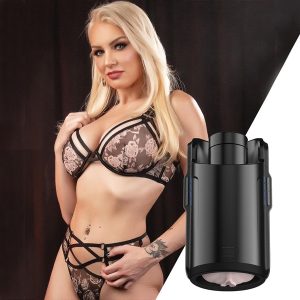 See more awesome stuff here.