Our Keon by Kiiroo review takes a tried and tested look at this interactive male sex toy. Most importantly we hope this Keon by Kiiroo review helps you decide if it is an interactive sex toy that you should buy.
Keon By Kiiroo Review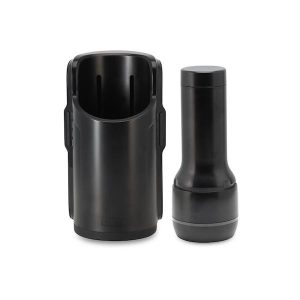 The Keon takes a normal Kiiroo stroker and makes it interactive. It is very much a competitor to the Fleshlight Launch which operates very much in the same way. The device takes a stroker sex toy and automates the stroking.
Makes Porn Interactive
If you buy a Keon there is a good chance you are buying it because of its interactive features. The Keon quite literally brings porn movies to life. Using what is known as FeelMe technology the Keon is capable of replicating what is on the screen. All that is required is that you are viewing content encoded with the FeelMe codec and you are good to go.
Used with a simple 2D screen this technology really is amazing. When used with virtual reality porn you will be truly blown away. Virtual reality porn is amazing as it is. When you combine it with a Keon by Kiiroo you really are taking things to a whole new level.
This is a truly as close to your very own personal porn scene as you could ever dream of. It is truly amazing.
Connects with other FeelTechnology Toys
Another truly awesome feature of the Keon by Kiiroo is that it connects to other FeelTechnology enabled toys. This is a truly awesome feature especially if you have a significant other.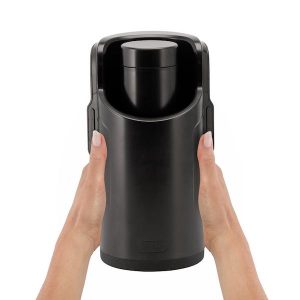 Imagine this. You both have a sex toy that is equipped with FeelTechnology. Despite the fact you could be on opposite sides of the world as long as you have an internet connection your two toys would interact with each other. This is as close as you could possibly come to having sex with your partner without actually being with them.
This technology also allows the opportunity for your partner to control your device over the internet through use of their smartphone. This technology really is amazing. It is the magic pill that proves distance should never and never will be an issue in a relationship.
230 Strokes Per Minute
Have you ever found yourself jerking off but your wrist simply cannot go fast enough. Well, that will be a thing of the past with this toy. This bad boy is capable of producing at least 230 strokes a minute. That works out at up to four strokes a second. If that is not enough to make you explode nothing will.
Battery Life
As with all battery powered sex toys battery life is an important factor. The Keon uses a rechargeable battery which provides between 30 minutes and 2 hours of power depending usage. Throughout our Keon by Kiiroo review process we found as an average the device offered 40 minutes of power from a single charge.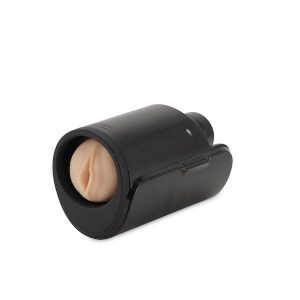 We never experienced the toy running out of power before we reached completion.
Connects To Interactive Webcams
Another truly awesome feature built into the Keon by Kiiroo is its ability to connect over webcams. This is a fantastic feature which works well for couples. It allows whoever you are on a webcam with to take control of the device. Yet  again this is superb feature which works very well for couples who are not living together or who travel with work for example.
What We Like About the Keon By Kiiroo
Well, what is not to love about this superb interactive sex toy. Over the years we have tried many sex toys that offer similar functionality. However, in the majority of cases, these toys tend to be quite large and cumbersome. What stands out about this toy is how small it is by comparison. It is much easier to handle than the likes of the Fleshlight Launch which is a direct competitor of this toy.
We really loved how this toy enhances both 2D and virtual reality porn movies. VR porn is absolutely superb at the best of times. Combine it with this toy and the only thing that could possibly be better is having the porn star there with you. It is mind blowing having the Keon replicate the action that you are watching.
We really do love the fact this device can be controlled by a partner from anywhere in the world. This really will be a truly wonderful feature for couples who are often apart for whatever reason.
What We Do Not Like About the Keon By Kiiroo
There really is not that much we can find to complain about with this interactive male sex toy. The biggest gripe that we had throughout our Keon by Kiiroo review process was that it takes 4 hours to fully charge.
Conclusion
The Keon by Kiiroo is truly a toy that we would highly recommend. When compared to its nearest competitor, the Fleshlight Launch, the Kiiroo is certainly the better choice. It is cheaper, lighter, and more compact. If you are a fan of virtual reality porn this really is a toy you must own. Once you experience it, even with conventional 2D porn, you will be amazed at what you have been missing.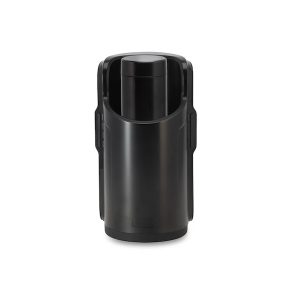 See more reviews here.