When I was first asked to do a Rae Lil Black Kiiroo stroker review I must admit that I was pretty much unfamiliar with her work. I had no idea she was an adult film actress or a social media personality. Of course knowing who she is has little bearing on how good her knew signature stroker might be.
Rae Lil Black Kiiroo Stroker Review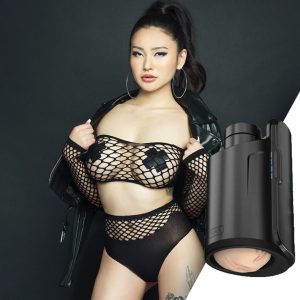 The Rae Lil Black stroker is the latest addition to Kiiroo's Feelstar range. It is very similar in its design to Fleshlight strokers. It features a case which resembles an everyday flashlight. Inside the case is the artificial vagina sleeve.
In this instance the opening of this stroker is created from a mold that has been taken of Rae Lil Black's own body. This makes the opening a perfect replica of Rae Lil Black's vagina allowing you to get closer to her than you ever dreamt possible.
Main Chamber
This male stroker is made up from a single chamber which runs its entire length. A stroker with multiple chambers, each featuring a unique texture, increases the intensity of the stimulation. However, this reduces the realism of the toy. The fact this stroker uses a single chamber makes it feel exceptionally realistic when in use.
This main chamber is constructed from two ribbed textures. The first ribbed texture features ribs which are small and run the entire length of the sleeve. The second set of ribs are much more dominant. They are also more spaced out. When combined these two textures create a pulsating effect and tingling effect. The tingling effected is generated from the smaller ribs while the pulsating effect is generated from the larger ribs. I could not help that this sleeve felt more like receiving a blowjob than being inside a vagina. The pulsating effect definitely feels like like a sucking sensation.
Kiiroo Keon Compatible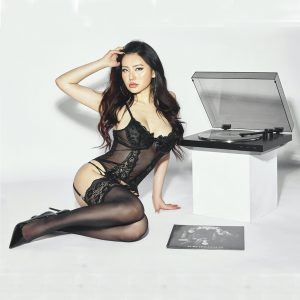 It would be very easy to suggest Kiiroo strokers are nothing but a copy of Fleshlight sex toys. However, what gives Kiiroo strokers a huge advantage is that they are compatible with the awesome Kiiroo Keon.
The Kiiroo Keon is an interactive sex toy that takes a Kiiroo stroker and automates the stroking process. This means you simply fix the Keon and the stroker together, put things in place, and the Keon takes care of everything else.
The Kiiroo Keon does a lot more than simply automating the stroking process. It can be controlled using a smartphone app from anywhere in the world. This is perfect if you and your partner are apart and you partner to hand control over to her. There is also the option of syncing the Keon with a compatible female toy allowing long distance cybers sex.
What really makes the Keon an amazing product is that it can be synced with your favorite adult content. This could be conventional 2D porn movies or 3D virtual reality porn movies. The end result is that you are able to feel everything you are seeing. Just image being able to watch Rae Lil Black in action and feel in real-time everything you can see.
What I Like About the Rae Lil Black Kiiroo Stroker
Yet again Kiiroo have created a male stroker that has plenty of amazing attributes. If you decide to, and I would highly recommend you do, to buy it with the Kiiroo Keon you will be blown away. Especially when you sync it with adult movies.
I am also sure that fans of Rae Lil Black will love that the opening is molded to be a perfect replica of her own vagina.
What I Do Not Like About the Rae Lil Black Kiiroo Stroker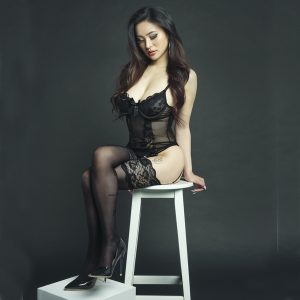 The one thing I did not like about this male stroker is that it feels much more like receiving a blowjob than being inside a vagina. It is not so much that I disliked this aspect of this toy. I was more concerned that it really should be marketed as a blowjob simulator than an artificial vagina.
Conclusion
In conclusion to this Rae Lil Black Kiiroo stroker review the obvious question is – would I buy it? Well in a word, yes! The fact this toy is compatible with the Kiiroo Keon makes it a highly desirable product. Masturbation and pornography will simply never be the same again once you experience this interactive male sex toy.
I would most certainly recommend the Rae Lil Black Kiiroo stroker to anyone looking for a blowjob simulator. Yes, it is supposed to be an artificial vagina but it definitely feels much more like receiving a blowjob. In fact it is fair to say you will be lucky to find anything that simulates oral sex as well as this does.
Check out more cool stuff here.