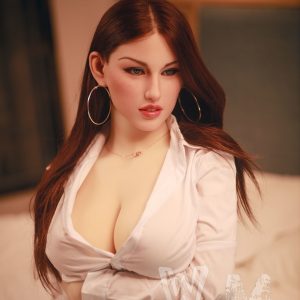 Recently I have had a lot of people asking me when I would do a WM Doll review. Since there seems to be a huge demand for such a review here it is. The very first sex doll I ever purchased was a WM Doll and since then I have bought a further four. Sine buying my sex doll I have indeed bought dolls from other manufacturers so it is easier to compare the strengths and weakness of products for the purpose of this WM Doll review.
WM Doll Review – Quick Look
WM Doll is considered to be China's leading manufacturer of TPE (thermoplastic elastomers) sex dolls. The company has been producing dolls for retail and wholesale for many years now. While China has, as you would expect, countless companies producing dolls it is WM Doll that is the most popular and with the very best reputation.
What I personally feel makes WM Doll initially stand out is the fact you do not have to buy them direct from the manufacturer. There are countless online stockists which sell WM Doll which is great news for anyone looking to buy a WM Doll. After all, would you feel more comfortable buying a sex doll from a stockist in the USA or from a factory in China?
WM Doll pride themselves on creating high quality sex dolls at affordable prices. Their aim is to make owning a high quality and exceptionally realistic sex doll affordable for everyone. You can usually buy a WM Doll anywhere from around $1,200 all the way up to around $3,000. The price you pay very much upon the quality and realism of the doll you are looking to purchase.
Largest Product Range Anywhere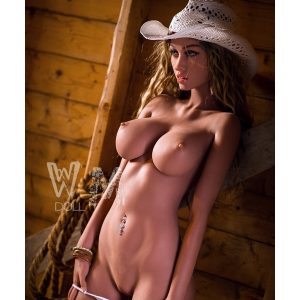 There is just no denying that WM Doll have one of the most awesome ranges of products of any manufacturer of sex dolls. They quite literally have a doll available for every budget, desire, fetish, fantasy, and more. The choice of dolls that they offer is nothing short of sensational.
Anywhere and everywhere which stocks WM Doll sex dolls usually carries a highly impressive range of these dolls. Such dolls include blondes, brunettes, and redheads. WM Doll also manufactures dolls of countless different heights and body types as well as full size dolls and torso dolls which are somewhat cheaper than full size dolls.
This sex doll manufacturer also produce countless fantasy dolls such as vampire or elf sex dolls. Whatever it is you are looking for from a sex doll WM Doll will have a product to fulfil your fantasies and needs. It is certainly fair for this WM Doll to say that if any manufacturer can meet your sex doll needs then it will be WM Doll.
Skin
WM Doll is one of the many manufacturers who use a material known as TPE (Thermoplastic Elastomer) for the skin of their sex dolls. TPE has both advantages and disadvantages over silicone when being used for the skin of a sex doll.
The first and most obvious advantage of WM Doll using TPE is the cost. TPE is considerably cheaper than silicone. This is one of the reasons why WM Doll are able to sell their dolls within such an attractive price range.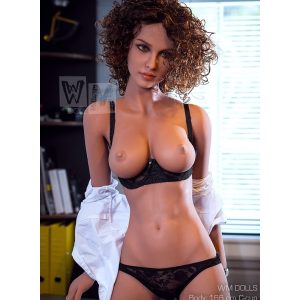 TPE is also much more flexible and stretchable than other materials. This allows it to hold all kinds of positions in the most natural ways then quickly mould back to its original shape. There is also the fact TPE is hypoallergenic which means it is a fantastic choice of material as it will not cause any form of allergic reaction.
As you would expect using TPE for sex doll skin also has disadvantages. Firstly, TPE is a somewhat porous material which means you really should be cleaning the doll right away after use. Failure to do so properly will often lead to mould developing. TPE can also feel a little sticky at times. However, it is worth pointing out that this stickiness can easily be fixed through the use of baby powder.
My conclusion for this WM review is, put simply, that I was pleasantly surprised to find each and every TPE doll I have purchased has turned out to feel more life like than any silicone doll I have owned.
Face and  Head
As with all sex dolls one of the most important aspects of happens to be the head and the face. A face can make or break a sex doll. It can also make a good sex doll great. WM Doll mostly use TPE for the faces of their sex dolls. It is worth pointing out that in some instances they produce dolls that have a head made from silicone.
The lifelikeness of each WM Doll face varies significantly depending on the price of the doll. Early WM Dolls, some of which are still on sale, were, in our opinion, far from realistic. Over the time this manufacturer has been in existence the faces have become better and better.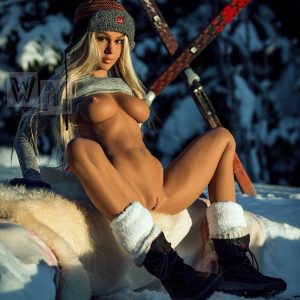 Nowadays pretty much all WM Dolls that are sold have a head and face which is highly realistic and lifelike. You will still find that the more you spend on a doll the more lifelike it will be. I would suggest that if you are willing to spend at least $1,500 then you will be buying a doll with a highly realistic face and head.
Another point that is making about WM doll sex dolls is that their heads are interchangeable. This is something I personally love about dolls manufactured by this company. You can buy a single sex doll and as many additional heads as you want and change the appearance of your doll in a matter of seconds. The same applies to a WM Dolls hair. You can purchase different hair pieces and change them as you see fit. It is very much like buying one sex doll and getting four.
Breasts
I have owned many sex dolls in my life and I am still, to this day, impressed with how the breasts on a WM Doll feel. This is clearly down to the TPE material feeling more lifelike than silicone which has a tendency to feel a little on the hard side especially when new. TPE feels just like the real thing from the first day you get your doll home which is a truly fantastic thing. I would challenge anyone to feel the breasts on one of these dolls and distinguish the difference between them and the real thing. They really do feel that realistic.
I also feel that the breasts on a WM Doll look remarkably lifelike just like the skin. The only thing I would say negatively about the breasts is that on some dolls the nipples do not look 100% authentic. This seems to be very much a case of the more money you spend more attention to the finer details is noticed.
Overall, I would honestly say that if you want a sex doll with breasts that feel just like the real thing then you will not be disappointed with a WM Doll.
Flexibility and Joints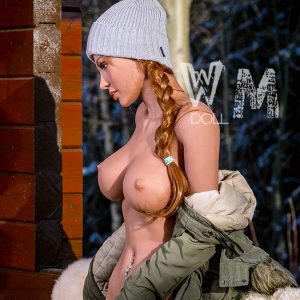 WM Dolls get their shape from a lightweight steel skeleton which has movable joints. These joints are located in all the same places you would find joints on a real human skeleton. This allows you to position your WM Doll in any lifelike position you could possibly imagine. The fact her skin will be made from TPE means even her skin looks natural when you position her in different poses. This is a truly great thing. You can position your doll to watch TV with you, have a bath or shower with you, or have sex with her in any position your desire.
I have owned sex dolls in the past where when they were new the joints were ridiculously stiff. This really kills the mood when you are using a sex doll then have to start wrestling with it to put it in another position. After a few months I would then find the joints would begin to loosen to the point where they would not stay in place and the doll was unable to hold any position.
The good news is that every WM Doll I have owned has impressed me with the quality of the skeleton. Yes, the joints of a WM Doll feel a little on the stiff side but this is perfectly natural on a new doll. The joints are not so stiff they are near impossible to move. Having owned my original WM Doll for more than three years now I can report that the joints are working as if they were new. They are easy to move and stay in position when I place her in various poses. There is no sign at all of any wear and tear. So for this WM Doll review I would most certainly give the skeleton, joints, and flexibility of a WM Doll a glowing review.
Size and Weight
Another truly great thing about WM Doll is their weight. As you would expect the exact weight of any sex doll varies depending on its size. On average you can expect a WM doll to weigh in the region of 65 lbs – 90 lbs. Having owned sex dolls this weight and dolls that are heavier and lighter I cannot stress enough how perfect this weight is for a doll. It is heavy enough to feel just like a real woman when the doll is in use. On the other hand it is also light enough to move around and position with relative ease. You certainly will not need assistance or, as I've found with some dolls, a small crane or lifting aid.
One thing I would suggest is that when choosing which WM Doll to buy think honestly about your health and your strength. If you are in poor health or are unable to lift heavier weights it may possibly be beneficial to choose a doll that is lighter. After all you do not want to buy a sex doll only to have the experience destroyed when you find out she is to heavy for you to move around. In the majority of cases however we would think a doll weighing between 70 lbs and 85 lbs is suitable for almost everyone.
Vagina, Anal, and Oral Openings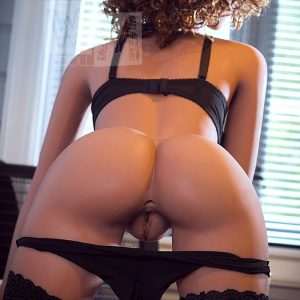 No WM Doll review is ever going to be complete without talking about the all important orifices. After all if the holes on a sex doll do not feel look and feel like the real thing it greatly diminishes the pleasure of owning a sex doll.
WM Dolls come equipped to provide their owners with vaginal, anal, and oral sex. The first thing you notice about any of these openings is how they look. Having owned a very cheap WM Doll and more high end WM Doll it is worth pointing out that the more money you spend on a doll the more realistic the openings look. Especially the vaginal openings.
It is at this point of this WM Doll review I suspect most people are wanting to know how realistic it feels inside these openings. Well, the simply answer is – extremely realistic. Yes, you will have to use some form of lubricant as sex doll technology has not advanced to the point of being able to self-lubricate. However, I guarantee you will be quite literally blown away at just how realistic each opening feels when you are in side it.
The vaginal opening can be upgraded to a removable insert. This is an upgrade I would highly recommend simply because it makes cleaning so much easier. It also means should, for any reason, the vagina become damaged then you can easily and cheaply buy a replacement insert. It is also worth pointing out that it is possible to customize the pubic hair of a WM Doll at the point of purchase.
Customizations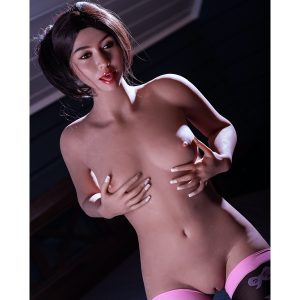 One thing I really have to mention in this WM Doll review is something that truly makes these products amazing. What I am talking about is the option to customize each and every doll that you purchase with many of these customizations offered at no extra cost. This really does make any WM Doll the best value sex dolls that are available.
It is possible to customize such attributes as hair style and color, skin tone, breasts, pubic hair, and much more. What I really love about WM Doll is that you can buy additional heads and completely change the appearance of your doll in a matter of seconds.
There are also several upgrades that are available. I would most certainly suggest the upgraded feet option is something you really should choose. The upgraded feet allow your WM Doll to stand up without needing support. I assure you anyone who does not upgrade the feet will most certainly regret it.
Shipping and Packaging
One thing that really worried me when I was buying my very first sex doll was the packaging. I had visions of a sex doll being delivered to my front door in a box with the words – sex doll inside – wrote on the outside. Obviously this is the last thing you want your neighbors or even the delivery guy seeing.
At this point in this WM Doll review I will simply say that there is no need for you to worry. Sex dolls are shipped in crates which as with not labelling on the outside which would give any indication as to what is on the inside. One thing you can be sure of is there is noway anyone will be able to tell what is in the delivery crate unless they were to break it open and look.
The weight of the crate which is delivered to your door will vary depending on the weight of your doll.
Help, After-Sales, and Support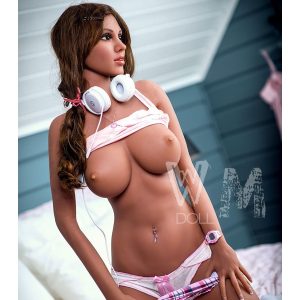 When spending this kind of money on a sex doll you want to know should you have an issue then you will be well looked after. When it comes to WM Doll the help and support you will receive is, in my experience, down to the shop where you purchase your doll from. The bottom line is you should always make sure that you buy your doll from a reputable dealer. I have had experiences with Silicon Wives and Sexy Real Sex Dolls and would not hesitate to recommend them both.
My personal experience would lean me toward choosing Silicon Wives as my number one source when I buy any sex doll. I will state in this WM Doll review that both silicon wives and Sex Doll Genie are excellent companies and have first class customer service.
What Is Sex Like With A WM Doll?
Other than how a sex doll looks the most obvious question everyone reading this WM Doll review will wonder is – what is it like to have sex with a WM Doll? The bottom line is that when it comes to having sex with any sex doll you want it to be as realistic and lifelike as possible.
Personally I find sex with WM Doll sex dolls remarkably realistic. I would personally challenge anyone to be inside the vaginal or anal cavity of a WM Doll and tell the difference between them and the real thing. Yes, you will have to use some form of lubrication but they do genuinely feel like the real thing.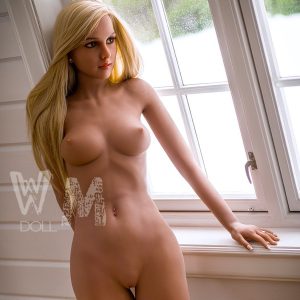 The oral cavity on a WM Doll is a little bit different. It certainly feels very enjoyable when you are inside the mouth. However, it feels no different to the vaginal and anal cavities. When I bought my first WM Dolls this was not something that was a major issue to me. I suspect that it will not be a major issue to the majority of people who buy these sex dolls. However, having been lucky enough to own a very high end and very expensive sex doll from another manufacturer it is a shame WM Doll have not put more work into the mouth. It would be nice to have a deep throat option or it the mouth generated a sucking sensation. Maybe this is something that will come in the future without pumping up the overall price of WM Dolls.
Overall
The final conclusion of this WM Doll review is that they really do produce some fantastic sex dolls. Their dolls are of exceptionally high quality and exceptionally realistic and lifelike. You really do have to experience owning a WM Doll to truly appreciate just how wonderful they are. Even more importantly these sex dolls are exceptional value. In fact, in my opinion, they are the best value sex dolls that money can buy. Especially when you consider certain other manufacturers sell dolls at prices that could buy you a brand new car.
If you are looking for a well priced sex doll that is high quality and extremely realistic in every way then a WM Doll should most certainly be at the very top of your list. In this price range you will not find a better sex doll.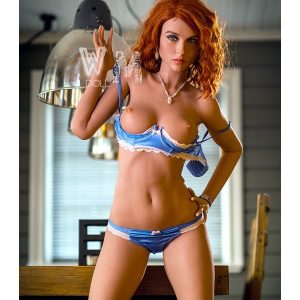 Check out more sex dolls here and more reviews here.