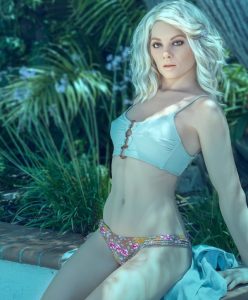 The initial reason for my RealDoll review is simply because having owned one for more than a year now I still recall how daunting it was buying my first. After all these things are somewhat expensive and as with all things you want to know you are getting value for money. Especially when you are spending the kind of money that could buy you a secondhand car. As the owner of three RealDolls I figured now was as good as time as any to share my experiences and thoughts on this sex doll manufacturer.
RealDoll Review – Quick Look
RealDoll sex dolls are considered to be the most realistic in the world. These dolls are made from a lightweight steel frame covered with a high quality silicone skin. This silicone skin is skilfully sculpted and pained to looks so realistic they genuinely look like a real woman. Every last aspect of these dolls including their skin, fingernails, hair, eyes, and much more is created to perfection.
RealDolls are among the most expensive available which is the very reason behind why I wanted to do this RealDoll review. Anyone looking to buy a RealDoll will undoubtedly want to know if they are worth the money. They range in price from around $5,000 all the way up to around $8,000. While the idea of spending this sort of money on a sex doll is indeed eye watering they are indeed worth every last penny. In this RealDoll review we will explain the reasons why they are such fantastic value.
Amazing Product Range
When you are spending this sort of money on a sex doll you will want to make sure the product you buy is nothing short of perfect. When you first visit the RealDoll website the first thing you notice is the large selection of preconfigured sex dolls that are available for sale.
At first glance you will find more than 32 preconfigured dolls in the standard range, 15 preconfigured dolls in the Petite range, 7 preconfigured dolls in the Wicked range, 2 robotic dolls and several more spread across other rangers.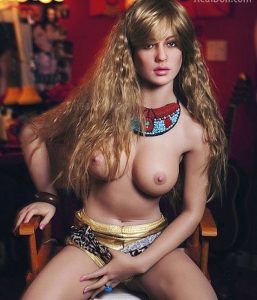 When trying to choose a sex doll from this extensive range it is certainly possible that you like certain aspects of a particular doll but there are also aspects you do not like. This is not a problem when it comes to buying a RealDoll. Each and every doll can be easily customiszed at the point of sale. This means you are able to change attributes such as the dolls face, hair style and color, fingernail color, pubic hair, and much more. It really is near impossible to buy a RealDoll that is not perfect for your own individual tastes, needs, and desires.
If you are unable to find the perfect doll among the wide range of extensive preconfigured products there is also the option of designing and building your own doll form scratch.
Face and  Head
Possibly one of the most important aspects of any sexy doll is the face. After all how realistic and lifelike a sex doll is pretty much depends on the face. The good news is that the face of any RealDoll is very much one of its strongest features.
There is not a RealDoll that I have seen since buying my first doll or starting this RealDoll review that is unrealistic. Take a look through the RealDoll website and I am sure you will agree that the faces of these dolls are way more lifelike than any other doll on the market.
The head and face on a RealDoll do not only look exceptionally lifelike they feel that way too. Each doll features a hinged jaw which opens very realistically while inside the mouth is a remarkably realistic looking and feeling tongue. When I received my first doll I was amazed just how realistic she was to kiss. The tongue can even be removed for easier cleaning which is exceptionally important as these dolls can provide you with oral sex.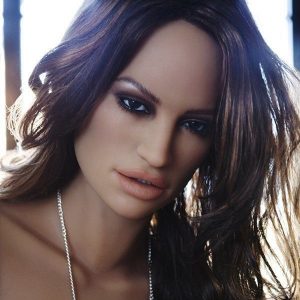 Not only is the head and face of a RealDoll remarkably lifelike. The majority of dolls come equipped with what is known as Face X Technology. This technology allows the face of each doll to be attached using cleverly concealed magnets meaning they can be easily removed and replaced by another. It is this technology which enables you to buy several faces and alter the appearance of your doll in a matter of seconds. The same applies to the dolls hair which can also be switched oth quickly and easily.
Breasts
The very first RealDoll I ever read stated that the breasts were a little too firm. Sure, they looked just like the real thing but they were a little too firm to feel like as lifelike as they looked. I must admit when I received my first RealDoll I was inclined to agree with what I had heard about the breasts.
However, once I had owned the doll for a matter of a couple of weeks everything changed. I found the more I used my doll and played with her beautifully sculpted breasts the more realistic they felt. I have now owned my original doll for well over a year and I could not be happier with her breasts. They look and they feel just like the real thing. In fact they feel so realistic I would challenge anyone to tell the difference between them and the real thing. They really are that good.
The bottom line is that you should expect a brand new RealDoll to have breasts which feel a little firmer than expected. My honest advice from this RealDoll review is as soon as you receive your doll do not be afraid to play with her breasts. Before you know it you will be amazed how lifelike they are.
Skin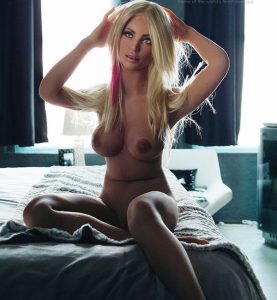 When it comes to buying a high end sex doll or a cheap sex doll what makes or breaks it is always the skin. I have found that the majority of sex doll manufactures these days use TPE (thermoplastic elastomers) for skin. This is a material which is easy to work with and is considerably cheaper than any other material that can be used. It is easy to understand why manufacturers, especially of cheaper dolls, choose to use this material.
RealDoll only uses high quality silicone for the skin of their dolls. Silicone is considerably more expensive material but they use it with good reason. When compared to TPE it offers so many advantages. Firstly it feels much more like real human skin than TPE ever could. You can touch, squeeze, and pinch the skin on a RealDoll and you will be convinced it is the skin of a real woman.
Silicone also allows the manufacturer to make the skin look insanely lifelike. I would be lying in this RealDoll review if I claimed to know how they make the skin look so realistic. What I can tell you is when I compare it to a TPE sex doll I paid $2,000 for there is just no comparison. The RealDoll wins every time.
It is also worth pointing out that silicone is much more durable than silicone and is waterproof. This allows you to shower and bathe with your RealDoll without fear of damaging her.
Flexibility and Joints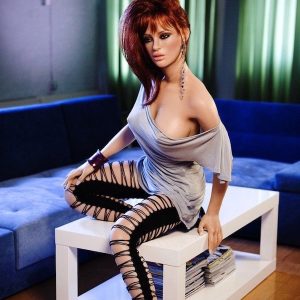 One thing that really stood out about my first RealDoll was the joints. Having already owned a cheaper sex doll for well over a year I was well aware how important the joints are. The sex doll I originally owned set me back in the region of $2,000 which is certainly not cheap. However, when I first bought this doll I found the joints to be a little on the stiff side. I certainly found myself having to apply a worrying amount of pressure in order to move them. Within six months I found the joints started becoming looser. The problem with this is I could not help but feel they became a little to loose. I even noticed they began to feel like they were starting to move ever so slightly in an unnatural way. Not what I was hoping for having spent $2,000 dollars on the thing.
RealDolls are manufactured using stainless steel for their joints. This makes them amazingly strong and allows them to bend and move in a very lifelike manner. They move with relative ease but you can still lock them in position so your doll can achieve any natural pose. All of this makes RealDoll even more realistic. It is truly wonderful having a doll that not only looks and feels like the real thing but moves like the real thing.
Having owned my original RealDoll for well over a year now I can confirm for the RealDoll review that all the joints remain just as they were when I first received her. I cannot begin to express how amazing these dolls are compared to others on sale. You can quite literally have sex with a RealDoll in any position imaginable and you will swear you are making love to a real woman.
Size and Weight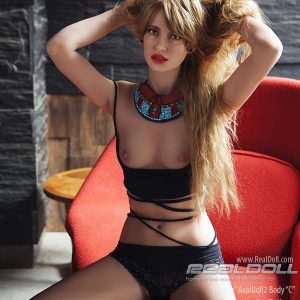 As far as sex dolls go you really could not ask for a more perfect weight. The cheaper sex dolls that I have owned are seldom a perfect weight. I have usually found them far too light to feel lifelike or so heavy you need to be a power lifter to move them around. RealDoll has clearly considered this factor and have made their dolls range between 70 and 105 lbs. Obviously, as you would expect, the exact weight depends on the body type you have chosen.
What I can say with certainty in this RealDoll review is between 70 and 105 lbs is ideal for a sex doll. It is heavy enough to feel just like a real woman when in use yet light enough to move around and position without needing the help of a small crane. I would suggest anyone looking to buy a larger RealDoll that weighs close to the 100 lbs mark should consider this carefully. You certainly need to be in good health to move a sex doll that is this weight without the risk of hurting yourself. A 100 lbs sex doll is certainly not impossible to move but I would recommend that you are realistic with your health and strength.
It is also worth pointing out while we are on the subject of weight that a RealDoll can take a weight of up to 400 lbs. This means even the larger guys among us can use a RealDoll without fear of breaking her.
Vagina, Anal, and Oral Openings
When I bought my first sex doll I really had not given much thought to the likes of the vagina, anal, and oral openings. When I bought my first $2,000 sex doll I was expecting an experience which would be very much like the Fleshlight's I already owned. Needless to say I was somewhat disappointed. The first thing I noticed with my cheaper sex doll was there was very little attention to detail in the appearance of the vagina and anal opening. Yes, they looked sort of like the real thing but clearly weren't.  My next disappointment was when I first used the cheaper doll. Yes, it scratched an itch but was far from feeling like the real thing.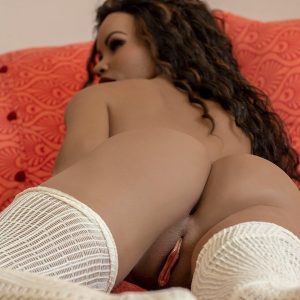 The good news is that RealDoll once again excel at fine tuning every last detail of their products. That includes the vagina, anal, and oral openings. The first thing you notice about each opening, especially the vagina, is just how realistic and lifelike they look. What I truly love about RealDoll is that when purchasing your doll you can actually choose from more than ten different vagina's. This allows you to choose the perfect labia to suit your own personal taste.
Moving on to the crucial test for these openings I am glad to say in this RealDoll review that you will be blown away by each and every opening. Not only do they look just like a real woman they actually feel like a real woman. When you first enter any of the orifices you will swear you are inside a real woman. They really are that good. Personally, I enjoy going down on a woman, something I tried with my RealDoll, and once again I was blown away with how real it felt. The oral cavity can be upgraded to allow deep throating which is something I would highly recommend. I did not upgrade to this feature on my first doll but I did on my second. Any RealDolls I buy in the future will most certainly have this upgrade as it is truly fantastic.
Shipping and Packaging
One thing I honestly do no think many people consider when buying a sex doll is how the doll will arrive at your front door. I would imagine that not many people out there would be all that happy to have a sex doll show up with transparent packaging making it visible to the postman and neighbors.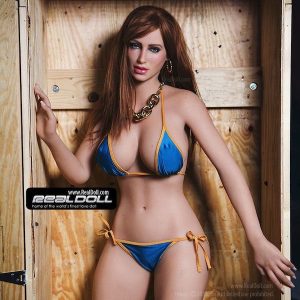 Well, once again, the good news is that RealDoll have you covered in this department. RealDoll pride themselves on the most discreet packaging you could possibly imagine. They even go above and beyond making sure every single step of the ordering process is as discreet as it possibly can be.
Your doll will arrive in a discrete crate which will vary in size depending on the size of the doll you have purchased. Whoever delivers the doll to your door will know you are getting a product in a crate delivered. They will have no idea whatsoever what is inside as there are no logos or labelling printed on the crate. As far as anyone is concerned you are getting new furniture delivered.
Inside the crate your doll will be extremely well packaged to avoid any damage during transit. It will be wrapped in layers of plastic sheet and foam blocks which prevent all forms of damage.
The bottom line when it comes to shipping is you could not ask for a better service. RealDoll operate an insanely discreet shipping service and the only thing likely to damage your doll in transit would be an atomic bomb.
Help, After-Sales, and Support
When you are spending this sort of money on a sex doll I am sure you want to know you will be well looked after should you have any questions or problems. It is by now probably no surprise that this RealDoll review gives this company a huge thumbs up in this department.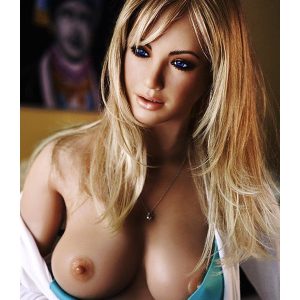 From the moment you order your doll to the moment you receive it you could not ask for more. You can expect to be kept informed of every step in the buying process including the construction of your doll, the shipping of your doll, and the ability to track the delivery of your doll. This company leave no stone unturned.
Should you have any questions regarding your doll or your order simply get in touch with the customer service team. In my experience I have found the customer service team usually replies in a matter of minutes. The longest I have ever waited for a reply was 57 minutes which I feel is extremely efficient.
If you ever find yourself in the unfortunate position to have damaged your doll just get in touch with the customer service department. I found myself in this unfortunate position around a month ago. As you would imagine I was mortified, but a quick email to customer service led to the owner of the company getting in touch with me and sending me out a repair kit complete with highly detailed instructions on how to carry out the repair.
Over the years I have dealt with countless companies, adult and non-adult orientated, and RealDoll is, without any doubt, one of the very best with regards to customer service. They appear to genuinely care about and appreciate each and every single one of their customers. It it so easy to see why people return to RealDoll not just for their products but their customer service.
What Is Sex Like With A RealDoll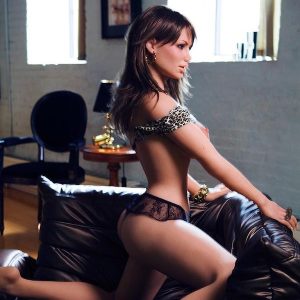 Possibly the most obvious thing that anyone is looking for from this RealDoll review is to find out what it is like having sex with a RealDoll. The first and most important thing I will say on this subject is that this is, without any hesitation or doubt, the most realistic and lifelike sexual experience you will have with anything other than a real woman. It is not just how realistic all her cavities feel it is the attention to detail that has went into making her. When you consider everything from her skin, eyes, hair, and body all the way through to her labia, pubic hair, makeup, and fingernails have had countless highly skilled hours spent on them you can be assured you will be blown away.
As I have already stated in this RealDoll review my first sex doll cost me in the region of $2,000. When I compare that doll to the two RealDolls I own there is simply no comparison between them. A RealDoll is like driving a top of the range Rolls Royce for the first time having drove nothing but a decade old Hyundai. Only with a RealDoll will you fully appreciate exactly what is possible with a sex doll. Anything else will leave you deeply dissatisfied.
Overall
Over the years I have owned many male sex toys including Fleshlight's, various other male masturbators, vibrating cockrings, even sex dolls from various manufactures. The simple truth is that there is nothing I have owned, used, experienced, or seen that comes close to a RealDoll.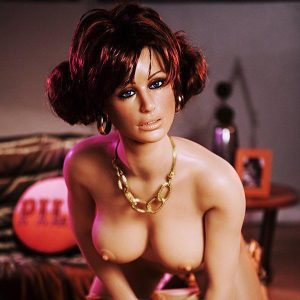 There simply is nothing available that will come anywhere close to competing with sex dolls from this company. You can spend hours, days, weeks, even months searching high and low but you will not find a more realistic and lifelike sex doll. The same applies if you were to search for a doll of a higher quality. You will always come back to RealDoll. They are the most realistic sex dolls in the world and the highest quality sex dolls in the world.
If you are here wanting to know if RealDoll products are worth the money my answer is – hell, yes. Sure they are expensive but I promise you once you receive your new sex doll you will be blown away and you will agree they are worth every last cent. I am not a gambling man but if I were I would bet that most people who buy one RealDoll will inevitably buy at least a second one.
If you are looking to buy a high end sex doll then RealDoll is the product you are looking for. There is even the option to design your very own custom sex doll from scratch. I will cover this aspect in the next half of this RealDoll review below.
Build Your Own RealDoll
The first RealDoll I bought was the Michelle 4.0 doll. I chose this doll simply because I found her exceptionally attractive and highly realistic when looking at photos of her. I bought her without any modifications or customizations and do not regret that choice a year later.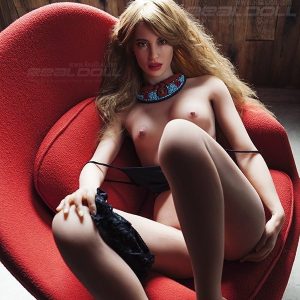 She is, in my eyes, nothing short of perfect. When I made the decision to buy a second RealDoll I had made the decision to design my own doll for RealDoll to build. I am the first to admit at the time this seemed like a daunting task but it was designing my own doll that led me to this RealDoll review.
Although designing your own sex doll seems daunting at first the simple truth is that it is ridiculously easy. The process is as simple as choosing the perfect attributes of a woman that best suit your own personal tastes. This allows you to perfect each and every aspect of your sex doll making her perfect in each and every way.
Body and Height
When designing your own sex doll there is the choice of five heights ranging between 4 feet, 10 inches and 5 feet, ten inches. There is also the choice of ten different body types so you can choose what attracts you most in a woman.
Head and Face
Once you have chosen the height of your doll and the body type you can then choose the hair color and style of her hair. You are given a choice of nine colors of hair and thirteen different styles.
Now you can move on to choosing the facial features of your doll. With a choice of more than thirty-three faces, a selection of twelve eyes, and twenty-one make-up options it is so easy to create the most attractive woman in the world.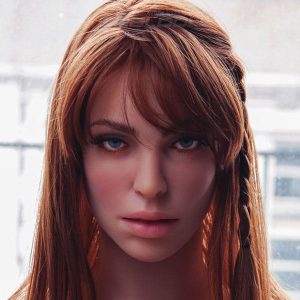 There are a selection of four standard eye color and a selection of eight hi-realism eyes which look look much more realistic.
Body Options
At this point in my RealDoll review it is worth pointing out that it is the attention to detail offered by these customizations which make this sex doll manufacturer stand out among all other. Yes, you can buy cheap sex dolls from other manufactures but none offer you this level of customization.
Now you can move onto the customizatoins which make RealDolls so highly realistic and worth every last penny. To begin with you have the option of choosing between five different skin tones for your doll.
Choosing the perfect nipples is where you really start to notice the attention to detail that goes into a RealDoll. Just try to find another sex doll manufacturer that gives you a choice of ten different nipple colors. Not only are you able to choose the nipple color you have the choice of twenty-two nipple textures and a ridiculous number of nipple sizes. The end result it you have the choice of more than one-hundred different nipples for your doll. With this sort of choice you can create the perfect sex doll with the most unimaginably perfect breasts.
Vagina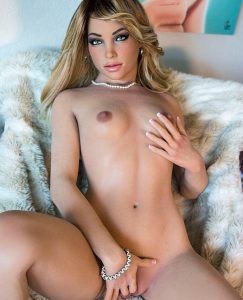 Yet again I feel in my RealDoll review the need to point out the attention to detail that goes into these dolls. There are many sex doll manufacturers which offer the option between a fixed vagina and a removable vagina insert. RealDoll take this to the next level by offering you a removable vagina insert as standard. They also offer you the chance to choose the perfect labia for your doll. with more than nine different labia's to choose from you can make sure your doll is perfect for you.
Pubic Hair
Staying with the gentle area you can even choose the perfect pubic hair for your doll. You have four choices ranging from completely bald through to a 1970's Playboy style bush. There is also a choice of colors for your dolls pubic hair so you can match it to her hair.
Build Your Own Doll – Overall
As you can easily see from this section of this RealDoll review when it comes to building your own sex doll you are spoilt for choice. With so many options available it is near impossible to not create the most perfect of dolls to suit your own needs, tastes, and desires. The whole process from start to finish could not be easier.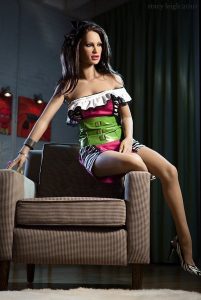 Check out more sex dolls here and more reviews here and RealDoll here.