It is always a great day when you get a new toy to play with and review. Today I have been lucky enough to get my hands on a new Kiiroo stroker from the FeelStars range. This is my Nicolette Shea Kiiroo stroker review.
Nicolette Shea Kiiroo Stroker Review

So, let us get started with this Nicolette Shea Kiiroo stroker review.
The very first thing you notice about this FeelStars stroker is it looks very similar to a Fleshlight. It is a fake vagina which is stored in a flashlight style container. The opening is a perfect replica of Nicolette Shea's own vagina. Something her army of loyal fans will find instantly desirable.
The sleeve itself is divided into four individual chambers. Each chamber has its own unique texture and form of stimulation.
Chamber One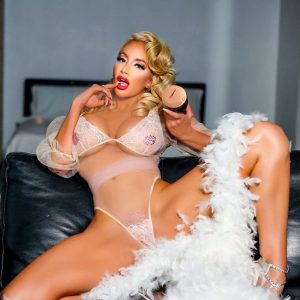 When you enter the first chamber you realise this happens to be possibly the tightest stroker you will have ever used.
Although this is a short chamber it is insanely pleasurable. It is lined with a ribbed texture which generates an intense pulsating effect. Because this chamber is so tight the pulses are extreme.
Chamber Two
The second chamber is every bit as tight as the first which really is a good thing. This is because the tightness enhances the stimulation.
The texture in this chamber is lined with a corkscrew texture. This creates a twisting sensation as you move back and forth through it. You cannot help but think of the real Nicolette Shea rotating her hips as you have sex with her.
Chamber Three
The third chamber is the second longest chamber in this stroker. It is lined with a net like texture which feels remarkably realistic.
Chamber Four
The forth and final chamber in this stroker also happens to be one of the most enjoyable. The first three chambers were enough to put a huge smile on my face during this Nicolette Shea Kiiroo stroker review. This final chamber pushed me over the edge.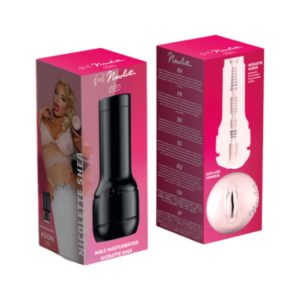 The walls of this final chamber is lined with a ribbed texture. This ribbed texture generates a pulsating sensation which feels out of this world. There are two reasons this ribbed texture feels so amazing. Firstly the walls of this chamber gradually get tighter as you progress into it. Secondly this ribbed texture only ever makes contact with the tip of the penis. Obviously this is happens to be the most sensitive part of the penis.
What I Like About the Nicolette Shea Kiiroo Stroker
There really is lots of things I loved during this Nicolette Shea Kiiroo stroker review.
As you would imagine the fact it has an opening which is a replica of Nicolette Shea's vagina is a huge selling point. If you are a fan of this adult film actress this is a sex toy you will not want to be out.
I truly loved the tightness of this male stroker. The tightness greatly enhances the stimulation and since the first chamber is so tight it squeezes the base of the penis. This helps increase the firmness of your erection, helps delay your climax, and delivers an orgasm that will blow your mind.
What I Did Not Like About the Nicolette Shea Kiiroo Stroker
The only real negative thing I can say about the Nicolette Shea Kiiroo stroker is regarding its tightness. Don't get me wrong the fact this male stroker is so tight is what makes it so heavenly enjoyable. However, if you are lucky enough to be a genuinely larger man you may find this a little to tight.
It is certainly worth pointing out that regardless of your size you will need plenty lubrication when using this toy.
Conclusion
If you are looking to buy an insanely stimulating male stroker this most certainly is the one for you. It is a great alternative to Fleshlight strokers and, in my honest opinion, is much better than the majority of the Fleshlight's I have used.
You really will have to go a long way to find a better male stroker than the Nicolette Shea Kiiroo stroker.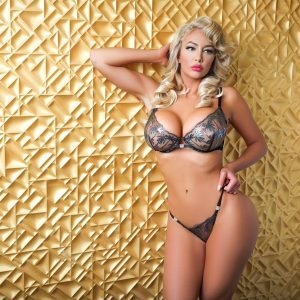 Check out more awesome stuff here.