Our Silicon Wives review takes a look at our experiences over the past several years ordering sex dolls from this online sex doll shop. Over this period of time we have collectively ordered more than 30 sex dolls all with no issues whatsoever. Undoubtedly you have landed here looking to learn whether Silicon Wives is a scam or if it is legit. Read on to see our unbiased review of SiliconWives.com
Silicon Wives Review – Quick Look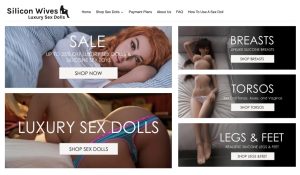 Silicon Wives is an American company that was founded back in 2015. The owners of this company have more than ten years experience in the male sex toy industry before setting up their own company.
The aim for Silicon Wives is to source and supply only the very best sex dolls to their customers. This company prides itself on only supplying high end, high quality, and highly realistic sex dolls to their customers. You will find no cheap immigrations on this site.
This company is constantly looking to expand their range of products. They currently supply sex dolls from top manufacturers such as JM Dolls, JY Dolls, Warm Doll, WM Doll, Sanhui Dolls, and YL Doll.
Product Range
At the time of writing this Silicon Wives review this online sex doll store has nearly 200 different dolls available for sale. That is a seriously impressive number of preconfigured sex dolls available for sale and ready for immediate shipping. The majority of sex dolls on sale are made mainly from TPE (Thermoplastic Elastomers) skin rather than silicon. You may find it strange that this online store is Silicone Wives but it does sound better than TPE Wives. It certainly rolls from the tongue much easier.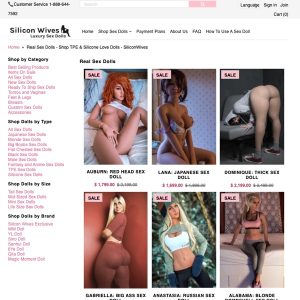 It is good to see that Silicon Wives offer sex dolls for women as well as fantasy dolls. This is one of the view online sex doll shops that offer elf, fairy, and vampire sex dolls.
The online product catalog is exceptionally easy to find your way around. All the products are laid out in a grid like format. They can then easily be sorted by attributes such as newest, most popular, by price, or alphabetically. It is also possible to sort products by material, manufacturer, body type, and size. You really could not ask for an easier catalog to find your way around.
The actual product pages, in most cases, offer at least seven photos of the sex doll you are viewing. In most cases you can expect there to be more than twenty images. These images tend to feature the doll dressed in clothing, states of undress, and completely naked. You can most certainly get a fantastic and accurate idea of what each sex doll looks like.
There is also plenty of information about each sex doll. On each product page you will find information such as height, size, weigh, breast size, material, and more. Pretty much everything you need to know about any sex doll is available for you to see.
Customer service
The most obvious reason we have been asked to create a Silicon Wives review relates to their customer service. Well, we are pleased to verify that this company takes a wonderful individual approach to each and every client. If you need their help, have a question, or just need some sex doll tips their customer service team is available to help you around the clock.
The website has an in depth FAQ section which, in most cases, will answer any question you have. Should you have a query which is not covered in the FAQ section you can contact the company in various other ways. It is possible to contact this company by writing directly to them, emailing them, or by telephone. Whichever method suits you best is available for you.
Shipping
Another extremely common question we have been asked which has led to our Silicon Wives review relates to shipping. We have a steady stream of people contacting us asking how discreetly sex dolls from whichever company are shipped. It is understandable that people do not want neighbors or even the deliver guy knowing what it is you are ordering. Especially when it is such an intimate product like this.
When it comes to shipping you could not ask for a more discreet service from Silicon Wives. You can expect your sex doll to arrive securely packaged in a large crate. The crate will give no indication as to what is on the inside. There will be no labels or stickers on the box and nothing on the paperwork suggesting there is a sex doll in side.
On average a sex doll will take approximately 3-7 days to reach you once it is shipped. If you have added customizations to your sex doll it will usually take between 2 and 3 weeks for your doll to be shipped.
Having bought many dolls from Silicon Wives we have all been very impressed with the speed and discretion involved when shipping.
Returns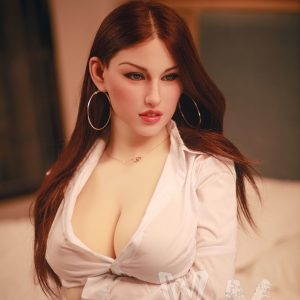 A lot of people get in touch with us asking about return policies of different companies. In the case of Silicon Wives they inspect each and every doll thoroughly before it is shipped. If when your doll arrives you do discover a defect or damage you should contact Silicon Wives immediately. Do not use the doll in any way as if the doll is unused this company will issue a full refund. However, in this Silicon Wives review we must point out that they will not refund your money for any other reason than damage. They will also not offer a refund if your doll has been used in any way.
Should you change your mind about your order you have 24 hours to cancel your order.
Available Payment Options
Silicon Wives accepts payment by all major credit cards including MasterCard and Visa. They also accept all major debit cards as well as PayPal. As you are probably aware sex dolls of this quality are anything but cheap. Therefore it is good to see that Silicon Wives offer a payment plan so you can spread the cost over a period of time.
One thing we really about the billing system with Silicon Wives is that your privacy is always protected. Do not worry about seeing anything indicating you have bought a sex doll on your financial statements. The transaction will simply be recorded as – SW Order. It is nice to see that Silicon Wives take their customers privacy so seriously.
Do We Recommend Silicon Wives?
Without hesitation we recommend Silicon Wives as one of the best online sex doll shops on the internet. If you are here wondering if Silicon Wives is legit or is Silicon Wives a scam we can assure you they are a genuine company who have been around many years. We have ordered many dolls for them and have never had any issues whatsoever with this company.
Their website is extremely easy to navigate and they offer a huge range of high quality and highly realistic sex dolls. The photos of their dolls are always 100% accurate to the doll you will receive and there are plenty of photos to give you a great understanding of how your doll will look.
Silicone Wives has a fantastic customer service team combined with a great return policy and a 24 hour cancellation period. They accept all major credit card, PayPal, and even offer a payment plan. Something not many online sex doll retailers can lay claim too.
Even more importantly they offer the most perfectly discreet payment and shipping service we have seen to this day.
All of this is what we would mention in this Silicon Wives review before we point out they offer the very best prices on any sex doll that they stock.
If you are looking to buy a sex doll then we would highly recommend Silicon Wives to you. You can visit the Silicon Wives website here.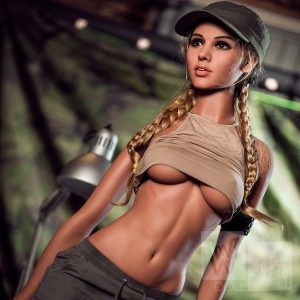 See more reviews and stuff here.